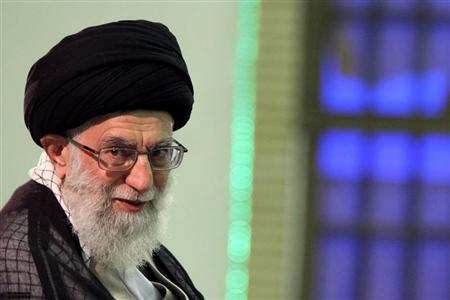 ---
Iranian Supreme Leader Ayatollah Ali Khamenei dismissed US President Donald Trump's warning to Tehran to stop its missile tests, and called on Iranians to respond to Trump's "threats" on Friday's anniversary of the 1979 revolution.
Iran will fire 'roaring missiles' if threatened
"No enemy can paralyse the Iranian nation," Khamenei was quoted as saying by his website in a meeting with military commanders in Tehran.
" says 'you should be afraid of me'. No! The Iranian people will respond to his words on Feb 10, (the anniversary of revolution) and will show their stance against such threats."
Trump to develop missile defense system against Iran, North Korea
Earlier, the the Iranian foreign ministry said it will ban Americans from entering the country in response to President Donald Trump's "insulting" order restricting arrivals from Iran and six other Muslim states.