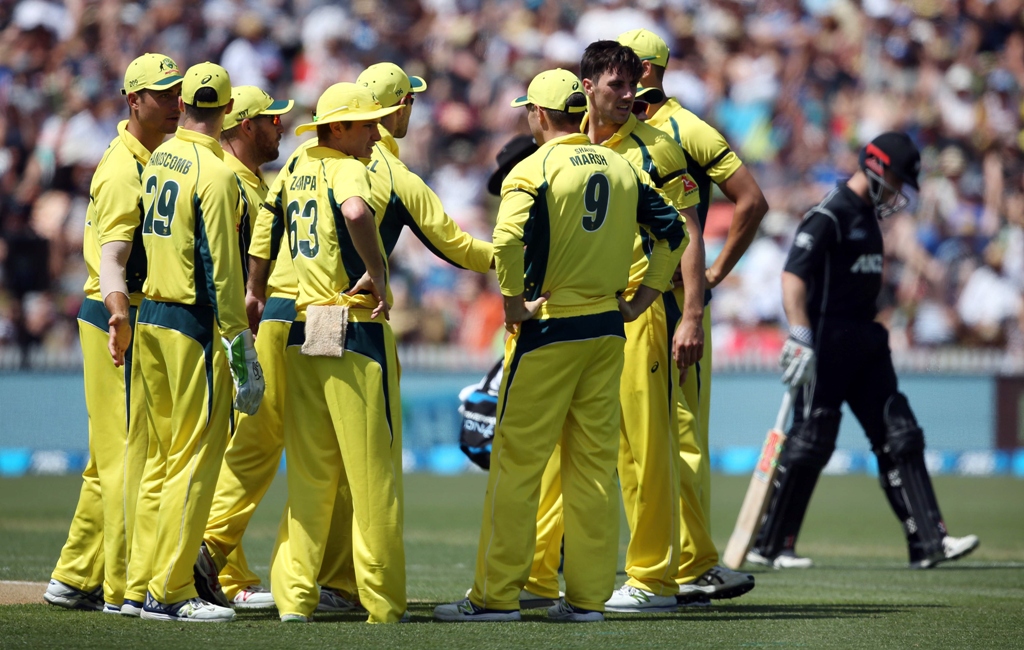 ---
MELBOURNE: Australia's cricketers have demanded a review of performance-related pay for contracted players who stand to take another financial hit after an under-strength ODI team was defeated by New Zealand last week.

Selectors have rested top players for one-day series to cope with the demands of the packed international schedule and without the team's best batsman David Warner, the tourists lost 2-0 to New Zealand.

Frontline pace bowlers Mitchell Starc and Josh Hazlewood were also rested from the one-day series in South Africa in November and the depleted side were whitewashed 5-0 by the hosts.

With compensation burnished by performance bonuses for winning series, Australia's cricketers can find their pay packets diminished when teammates are rested due to overlaps in the schedule.

Boult six-for gives New Zealand Chappell-Hadlee Trophy

Australia could also lose their world number one ranking in ODI cricket if South Africa defeat Sri Lanka in the last two matches of their series this week, meaning another potential hit for players who can receive further bonuses when the team holds the top ranking across the three formats.

Players, who have been negotiating a new collective bargaining agreement with governing body Cricket Australia, said the performance-based system needed to be revisited.

"The performance pool was agreed in the last MoU [Memorandum of Understanding] negotiation, but now we have a system that needs to be reviewed," said Australian Cricketers' Association (ACA) chief executive Alistair Nicholson.

"There is a situation when this model is combined with the overlapping of the schedule and having players rested, it will need revisiting in the MOU negotiations.

New Zealand look for payback against Australia

"The ACA will be exploring both the schedule and the performance pool as part of the current discussions," he added.

Cricket Australia declined to comment but has described the global scheduling regime as "difficult" and said it wants less international cricket rather than more.

Australia's T20I side for the series against Sri Lanka starting February 17 will be without a number of key players who will be touring India for the Test series.

Warner, captain Steve Smith, Starc, Hazlewood and batsman Usman Khawaja will all be in India preparing for the first Test in Pune from February 23.

Smith ruled out of New Zealand ODI series

The proliferation of limited overs series with little context or meaning has been criticised by former players and pundits.

World governing body, the International Cricket Council, proposed a radical shake-up of international scheduling at its meeting in Dubai last week which would provide more context for cricket's three formats from 2019 onwards.