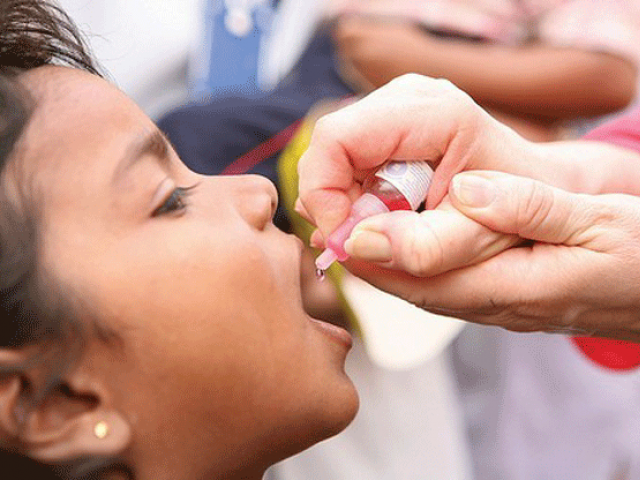 ---
PESHAWAR: Health authorities in Khyber-Pakhtunkwa (K-P) have decided to conduct the Inactivated Polio Vaccination (IPV) campaign in the central and southern districts of the province in an effort to eradicate the crippling disease by boosting the immunity of children.

"The campaign will include two phases: In the first phase, the IPV campaign will be launched in Peshawar, Mardan, Nowshera, Charsadda and Swabi. The eight-day campaign will start on Feb 6 and continue till Feb 13," said the Emergency Operations Centre (EOC) coordinator Akbar Khan on Monday.

"The second phase of the campaign will be carried out in March in the southern districts of the province," he added while addressing a programme in Khyber Teaching Hospital Peshawar. Akbar said the IVP is being introduced and used alongside the Oral Polio Vaccine (OPV) in order to boost the immunity of children at risk against the polio virus in a bid to stop polio transmission in Pakistan.

He said the IVP campaign is not a door-to-door vaccination programme like routine OPV campaigns when teams visit houses and vaccinate children.

"As many as 3,238 skilled persons will vaccinate children at 403 health and 2,802 outreach centres. Apart from them 6,416 community mobilisers will also assist in vaccinating all children below the age of 24 months," he added

He said in the first phase of the IPV campaign, 555,456 children will be targeted. "Out of these 555,456 children, 75,970 children will be immunised in Nowshera, 78,594 in Swabi, 79,394 in Charsadda, 119,704 in Mardan and 201,794 in Peshawar. He said during the IPV campaign the OPV will also be administered to children up to 23 months of age.

Published in The Express Tribune, February 7th, 2017.
COMMENTS
Comments are moderated and generally will be posted if they are on-topic and not abusive.
For more information, please see our Comments FAQ