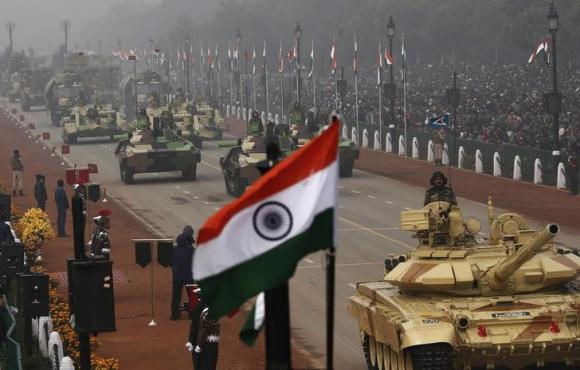 ---
India signed a number of 'urgent' arms deal worth INR200 billion with Russia, Israel and France immediately after the Uri attack last year, a report revealed on Monday.

"The aim was to guarantee the armed forces can undertake at least 10 days of "intense fighting" without worrying about ammunition, spares and other reserves," Times of India quoted sources in the Indian Defence Ministry as saying.

New Delhi accused Islamabad of being involved in the attack on its army base in Uri on September 18, in which 19 Indian soldiers were killed. Islamabad denied the charge.

India increases defence budget by almost 10%

"The emergency purchases will obviate the need for armed forces to present long shopping lists to the government after every major terror strike. They can now maintain operational readiness for different contingencies," the source said.


According to the Indian daily, the Indian Air Force has concluded 43 contracts worth more than 92bn INR for ammunition and spares for fighter jets such as the Sukoi-30MKIs, Mirage-2000s and MiG-29s, transport aircraft like the IL-76s, and mid-air refuellers like the IL-78s and Phalcon AWACS.




It further said, the Indian Army has inked around 10 contracts worth over Rs58bn with Russian companies for engines and 125mm armour-piercing fin-stabilised discarding sabot ammunition for T-90s and T-72 tanks, Konkurs anti-tank guided missiles and Smerch rockets.
COMMENTS (12)
Comments are moderated and generally will be posted if they are on-topic and not abusive.
For more information, please see our Comments FAQ