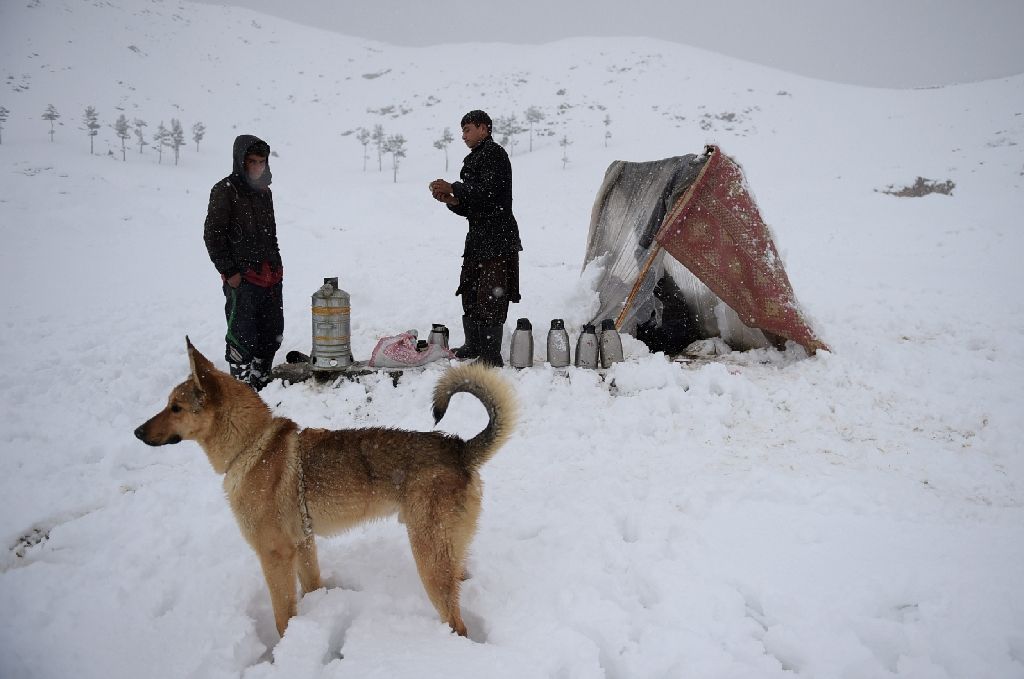 ---
KABUL:
Rescuers are battling to reach survivors of avalanches in Afghanistan's remote, mountainous north, as the death toll topped 100 and fears are growing for dozens of people still believed trapped beneath the snow.
Aid is being delivered by helicopter to worst-hit Nuristan province, where at least 64 people have been killed -- including 53 in one village, provincial governor Hafiz Abdul Qayyom told AFP.
Afghanistan avalanche 'kills at least 50'
But there has been no word yet from some villages in Nuristan which Qayyom said received nearly three metres of snow, with blocked roads and mountainous terrain slowing the rescue effort. "We will evacuate wounded victims to the city of Jalalabad for treatment," he said, adding that skies were clear Monday.
The snowfall had also blocked roads and killed at least 19 people in neighbouring Badakhshan, provincial governor's spokesman Naweed Ahmad Froutan said, adding that relief workers were struggling to get aid through by helicopter.
The series of avalanches over the weekend destroyed dozens of homes and killed livestock mostly in central and northern provinces. Unusually, snow even fell in the southern province of Kandahar.
Avalanches claim 10 lives in Chitral
The updated tolls from Nuristan and Badakhshan brought the number of deaths across the country to at least 137 Monday, though authorities were due to update the figures later. Officials said Sunday that at least 54 people were killed elsewhere in the country.
Deadly avalanches are common in Afghanistan's mountainous areas in winter, and rescue efforts are frequently hampered by lack of equipment. Despite billions of dollars in international aid after the ousting of the Taliban government in 2001, Afghanistan remains among the world's poorest nations.
Last month heavy snowfall and freezing weather killed 27 children, all under the age of five, in Jawzjan province in northern Afghanistan.