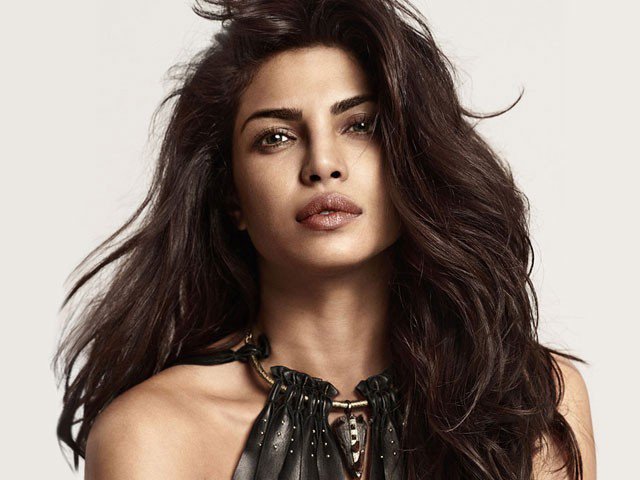 ---
Whether her choices end in success or failure, actor Priyanka Chopra shared she is always on the lookout for new ways to challenge herself, because she believes in living without regrets.

"It's been an incredible, amazing experience and I don't think I've had time to fully process it all. I'm a living testament of 'If you can dream it, you can do it', and I'm filled with gratitude for all the connections and learning I've had along the way," Priyanka said.

"I am a firm believer in not having any regrets. Every choice I've made and step I've taken has led me to where I am today. Each success and failure too has shaped my present, and I wouldn't change that for anything."

Regional cinema doesn't get the support it deserves: Priyanka Chopra

Asked whether she fears failure, the Bajirao Mastani star shared, "I don't like to fail. And if I do fail, I bundle up in my room with my blanket, eat a tub of ice cream and I'm over it."

Priyanka admitted she gets butterflies in the stomach whenever she does something new. "I'm always looking for new things to do. I've learned to make fear my friend".

The former Miss World added she is glad that "talent from India is being recognised more and more because we have so much to offer". She asserted that she has always tried to break misconceptions about the Indian film industry in the West.

"If anything, I would like to believe that I have tried to clear misconceptions when it comes to Indian films and its actors. I believe in our talent and I've just opened the world's eyes to what we have to offer. The rest is left to each individual's talent," she stated.

Priyanka Chopra turns up the heat in latest Baywatch poster

"I've made a special effort to educate everyone I meet, on our film industry and the amazing writers, directors, technicians and actors we have. It's great to be able to take us out of the box we've been in for a while now."

Asked about her next destination, she said, "That's a dangerous question to ask someone like me because my answer is... Everything! The point is to move forward, try new things, challenge yourself and be open to the endless possibilities."

Have something to add to the story? Share it in the comments below.


COMMENTS
Comments are moderated and generally will be posted if they are on-topic and not abusive.
For more information, please see our Comments FAQ