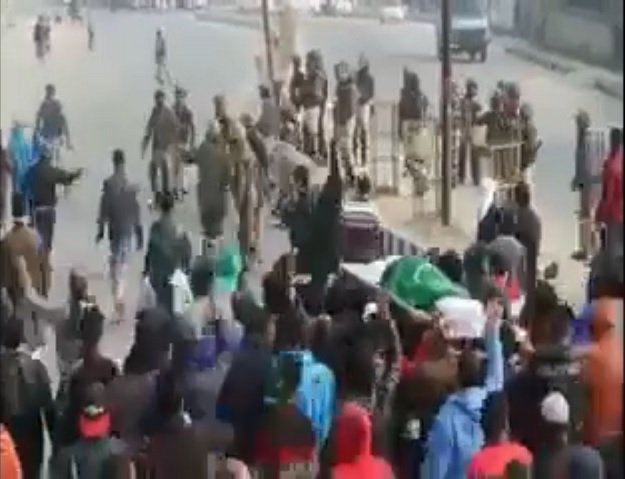 ---
ISLAMABAD: In an unequivocal expression of solidarity with the people of Indian-occupied Kashmir, Pakistan Tehreek-e-Insaf (PTI) submitted a resolution in the National Assembly supporting the just struggle of Kashmiris for the right to self-determination and condemning atrocities of the Indian forces.

PTI wants this resolution to be made part of the resolution that will be passed on Monday (today) in the House in this regard. The resolution, submitted by PTI's chief whip in the National Assembly Dr Shireen Mazari, reiterated the country's unwavering support for the Kashmiri people's right to self-determination in accordance with the United Nations Security Council resolutions and the UN Charter, including political, diplomatic and moral support to the people of Kashmir in their just struggle.

"PTI salutes the courage, valour and commitment of successive generations of Kashmiri people for their ongoing struggle for self-determination as promised to them by the international community in UN SC resolutions," it stated. PTI made it clear that it rejected the Indian government's claims that Kashmir was an integral part of India when India itself took the Kashmir dispute to the UNSC thereby accepting it as a dispute between two sovereign UN members.

The party condemned state terrorism perpetrated by Indian occupation forces against unarmed Kashmiri civilians in Indian-Occupied Kashmir, which led to the martyrdom of thousands of innocent Kashmiris. It also condemned the use of pellet guns for deliberately blinding unarmed Kashmiris, in clear violation of international treaties against the use of inhumane weapons of war, including the Geneva Conventions of 1949, their Additional Protocols 1 and 11 and International Humanitarian Law.

Published in The Express Tribune, February 6th, 2017.
COMMENTS
Comments are moderated and generally will be posted if they are on-topic and not abusive.
For more information, please see our Comments FAQ