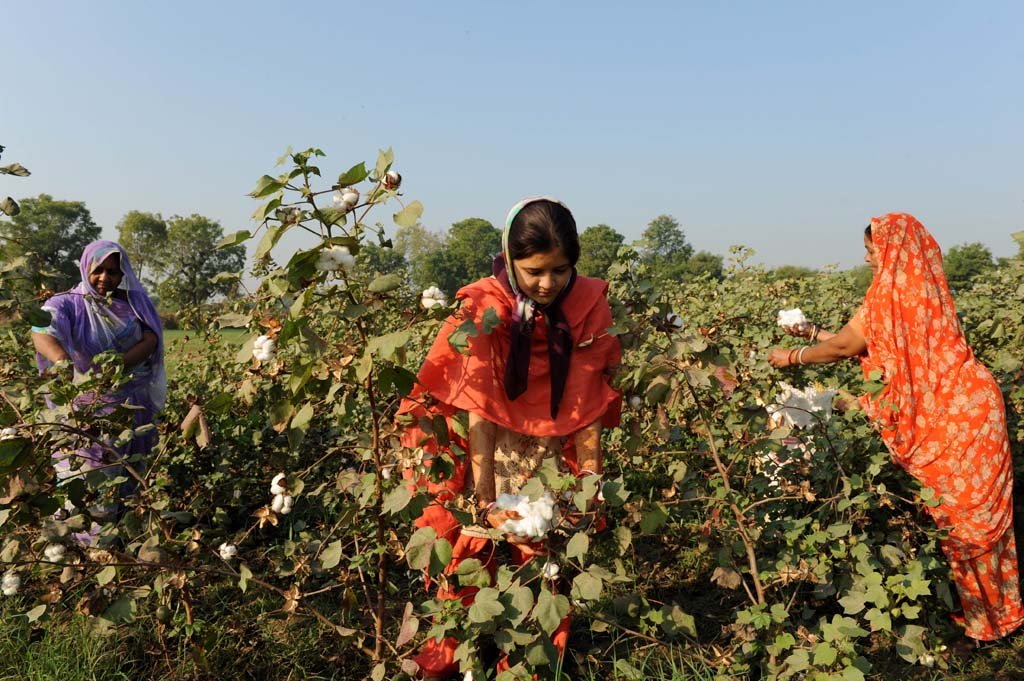 ---
HYDERABAD: Sindh Chamber of Agriculture (SCA), a lobbying group of farmers, has attributed the drop in cotton production in the country to the supply of substandard seeds and some other factors.

A meeting of the SCA at its Hyderabad secretariat was held on Sunday, which was chaired by its president, Dr Syed Nadeem Qamar. The SCA opposed the inter-provincial sale of sugarcane, describing it as financially detrimental for Sindh.

"The supply of substandard seeds has adversely affected the crop yield," said Dr Qamar, who also heads the National Institute for Cardiovascular Diseases, Karachi. According to him, cotton farmers in Sindh buy the seed from Punjab. "There is no agriculture research organisation in Sindh that can supply [good] quality seeds to the growers in the province," he said.




The federal committee on agriculture had expected last year that cotton will be sown on slightly over three million hectares, bringing a yield of more than 14 million bales. However, against the estimation, the crop was cultivated on around 20% less area and the production constrained to about 10.4 million bales. "The situation is very worrying," Dr Qamar said.

The SCA's general secretary, Nabi Bux Sathio, claimed the government will have to spend billions of dollars to import cotton. "If the government had followed agriculture-friendly policies and had ensured that [good] quality cotton seeds are supplied to the farmers while also providing other necessary incentives, the need for importing cotton would never have developed," he observed.

The farmers also complained that sugarcane from Punjab is being sold in Sindh, which is causing financial loss to the latter's farmers.

Sathio said that 500,000 to 800,000 maunds of sugarcane from Punjab are being sold daily to the sugar mills in Hyderabad and Mirpurkhas divisions. "In addition to the monetary loss to Sindh, the 22-wheeler vehicles, which bring the cane crop from Punjab, are also damaging roads in Sindh," he claimed.

The SCA's vice-president, Zahid Hussain Bhurgari, asked the provincial government to provide gunny sacks and open wheat procurement centres as wheat harvest will soon begin in Mirpurkhas division.

The farmers' representatives from Karachi, Sanghar, Sukkur and Ghotki districts also attended the meeting through video link.

Published in The Express Tribune, February 6th, 2017.
COMMENTS
Comments are moderated and generally will be posted if they are on-topic and not abusive.
For more information, please see our Comments FAQ