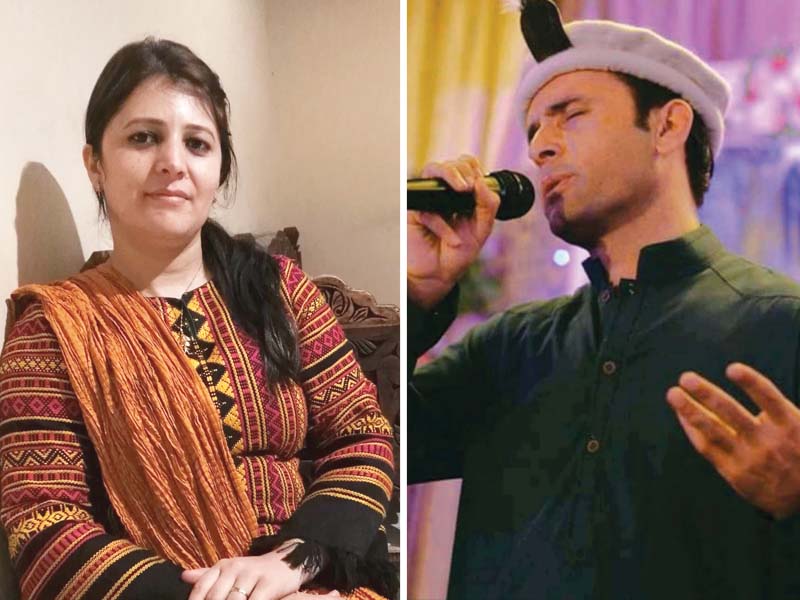 ---
GILGIT: Traditional music and poetry in Gilgit-Baltistan (G-B) has been dying a slow death in recent years. However, renewed interest from locals and educated youth has seen reins of the 'dying art' taken up again.

The shift from traditional singers to educated youth has come during the past decade when sectarian extremism squeezed out the traditional singers.

The vacuum has been gradually filled in by the youth, but it has come at the cost of replacing old songs with new ones.

The Shina-language songs "ma gleeto hanus," (I'm Gilgiti), "morek thenay morek thenay" (please speak up) and the an Urdu number "Ham Gilgit-Baltistan kay hain" (We are from Gilgit-Baltistan) are the product of these new wave of musicians and have proved to be smash hits in G-B and beyond, including in Indian Occupied Kashmir.

Though some have argued that this is primarily due to the permeation of technology and the easy availability of these songs online.

The band

The thrust behind the innovation is Zafar Taj, a noted poet and writer hailing from a literary family in Gilgit. He introduced new trends in the local music scene besides providing the youth with a platform to perform.

"The world has changed and listeners want quality today," says Taj as he explains why they had to introduce innovations in the overall structure of folk songs.

"You cannot survive through the use of outdated tools and styles," Taj told The Express Tribune.

Singers and Salma Jabeen are the main stars of the song "Ham Gilgit-Baltistan kay hain". While Paras is the lead singer, Jabeen adds her own colour to the songs as they perform in the Mayoon band.

Their song has now assumed the status of an anthem in the region and is played at schools and other functions.

"It's a great feeling knowing that people like the songs," says Paras, who hails from the Astore valley.

However, neither ever planned to enter the field of music.

Paras, an unassuming youngster, holds a master's degree from Karakoram International University in Gilgit. Jabeen, a social activist, accidentally entered the field when she agreed to experiment with singing when the band could not find other suitable female performers in the region.

"I knew I could sing but had never thought of performing at this level," says Jabeen, who hails from Hunza but lives in Islamabad with her family.

Like Paras, Jabeen too is highly educated. She graduated from the Army Burn Hall College in Abbottabad before completing her Masters from the Beaconhouse National University in Lahore.

"I want to tell the world that we have progressive people back in G-B who can perform at any level," a confident Jabeen told The Express Tribune.

Their band, Mayoon, is based in Islamabad in view of the availability of facilities such as public auditoriums, studios, theatres and musicians capable of playing various modern instruments.

"Unfortunately we don't have a conducive environment in G-B for music, nor do we have facilities," complains Paras, who like others, contributes from his pocket money for the band. "That's why we are unable to promote our local music at the national level."

"When you don't have support from the government and society, you are bound to lose heart," said Jabeen, referring to people who left the job previously. "But we aren't among those, we are determined to make it to new heights."

Published in The Express Tribune, February 6th, 2017.
COMMENTS
Comments are moderated and generally will be posted if they are on-topic and not abusive.
For more information, please see our Comments FAQ