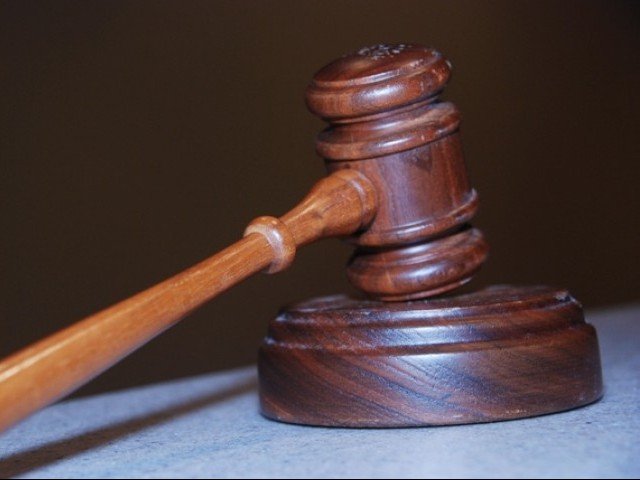 ---
ISLAMABAD: As a trial court continues proceedings over the case of a child who was working at the house of a sessions judge in the capital where she was tortured, rights activists are hoping that a national watchdog protecting rights of children soon comes into force to clampdown on that and other such abuses meted out to children.

A National Commission for the Rights of Children is set to be established under the National Commission for Rights of Children Bill 2016, which was recently passed by the National Assembly. The bill is expected to be tabled in the upper house soon.

The commission, once formed, will consist of ex-officio members from the law division, the foreign affairs division, interior division, chairperson of the National Commission on Human Rights, chairperson of the National Commission on Status of Women, the provincial commission on rights of children chairpersons, six other members, and one child member.

While talking to The Express Tribune, UGOOD CEO Ishtiaqul Hassan Gilani said that this commission would be an autonomous body and will function across the country. UGOOD was hosting the National Secretariat of Child Rights Movement (CRM).

"A child will be selected by the federation to be a member of this commission as well," he added.

The commission, Gilani said, would monitor the effective implementation of laws related to child protection and rights countrywide and whether there is adherence to the international obligations which were being ratified by Pakistan.

"Since the creation of the country, several child right and protection laws have been passed, but unfortunately we lack effective implementation," Gilani lamented.

Child rights activist Arshad Mehmood said the government would allocate funds for this commission to then use for the benefit of children.

He said that the establishment of the national commission for rights of children has been pending for over a decade.

"The current situation surrounding child rights in the country is awful and calls for establishment of this commission since every day, numerous innocent lives fall victim to various kind of violence and are deprived of their basic right to education and health," he said.

Meanwhile, the Ministry of Human Rights Director General Hassan Mangi suggested that the commission may also have a role in providing shelter to children who have faced abuse or if their rights have been violated.

Published in The Express Tribune, February 6th, 2017.
COMMENTS
Comments are moderated and generally will be posted if they are on-topic and not abusive.
For more information, please see our Comments FAQ