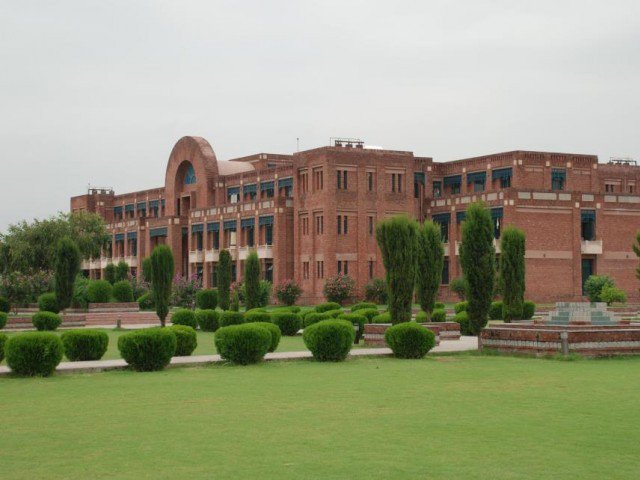 ---
ISLAMABAD: The teachers' body of International Islamic University Islamabad (IIUI) has threatened to launch a protest if their demands are not met by the varsity's board of governors.

This was decided on Sunday in a meeting of the IIUI Academic Staff Association (ASA) executive council.

The meeting was chaired by outgoing ASA President Dr Zafar Iqbal, while newly-elected President Dr Abdul Jalil, office-bearers of the old and new bodies, and members of the executive council also attended the meeting.

Participants at the meeting expressed great concern over the "anti-teacher measures" taken by IIUI Rector Dr Masoom Yasinzai.




Dr Iqbal said that it was not the first time the rector had removed teachers' points from the board of governors meeting.

"The rector has always taken an anti-teacher stance whenever there are some genuine and legal demands of teachers or whenever there is something put forward for the welfare of the teaching fraternity." he maintained.

He said that in the upcoming board of governors meeting president office of the university forwarded agenda points of some genuine and legal demands of teachers about enhancement of research incentives, termination or decrease in probation period of teachers who are promoted and TTS date of appointment or promotion issues, but the rector's office excluded all these points from the agenda of the upcoming meeting.

Dr Iqbal said the country lags far behind in research, and current research incentives at the varsity are minimal, which is not conducive to the promotion of a research culture.

Similarly, he maintained that there is no probation period for internal staffers who get promotions at public sector employers, but at IIUI, after each promotion, a teacher has to undergo a probation period of two years, which is unjust and needs to change.

Participants also lamented that teachers were not given any representation in the board of governors as it is a widely accepted practice in every public sector university of Pakistan that at least four faculty members are given representation on the syndicates or board of governors of universities.

Published in The Express Tribune, February 6th, 2017.