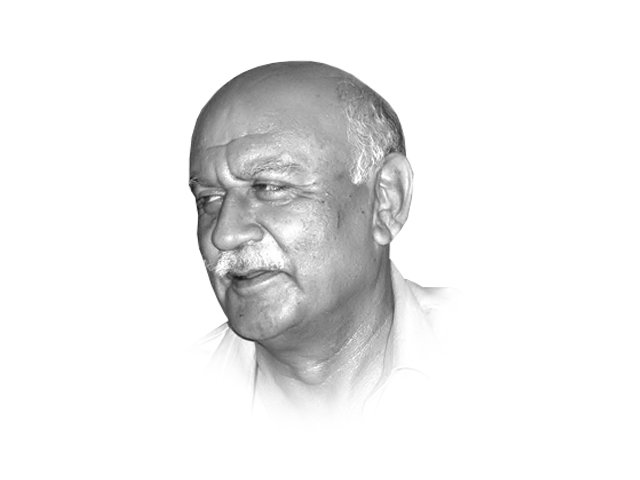 ---
Most people see things as they are; and wonder, why? I dream of things that never were and wonder, why not?

                                                                                  George Bernard Shaw

My editor asked me to write on this subject. I am sure she did not want me to write on a non-controversial subject; what would be the point of writing something insipid? And surely she did not mean that I write on an interesting subject in a non-controversial way; for that would be even worse.

So, here I am, writing on what I was asked to address.

The word 'non-controversial' should be fairly innocuous, but it isn't. Do you know why? Because, in fact there is no such thing. Were I to say, "It's getting cold", it would seem non-controversial but for some it might still be warm and for others, it would not qualify as cold. Mathematicians could drive us ordinary minds mad to explain that there is no zero.




But far more importantly, why should one wish to be non-controversial?

When my children were toddlers, the first lesson I gave them was that the secret to knowledge lies in the ability to perpetually seek answers to two questions; why and why not?

When they reached ten, they were introduced to, and received a copy of Rudyard Kipling's lovely poem "If". At twelve their childhood lesson was driven home by gifting them a desk placard with four quotations.

The first I have begun with, the second was a translation of a Spanish saying, author anonymous, "Traveller, there are no paths, paths are made by travelling". The third again Shaw, "The reasonable man adapts himself to the world, the unreasonable one persists in trying to make the world adapt to him. All progress, therefore, depends upon the unreasonable man".

And, since I was a soldier, the fourth quote was from Basil H Liddelhart, who soldiered briefly and was brilliant enough to conceptualise the combined armoured and infantry forces with air cover carrying out swift offensives. The British military thanked him for his pains but rejected his "new-fangled ideas".

The Germans didn't and the concept became Blitzkrieg, "Lightning War", which helped Germans win many victories till, finally, the allies also adopted the same and outnumbered the Germans.

Liddelhart had this to say of the staid military, and I thought my children had the right to know this too, "The only thing more difficult than getting a new idea into the military mind, is to get an old one out".

At sixteen they were introduced to the book titled The Peter Principle by Raymond Hull. A fascinating collection of real incidents narrated to support the principle formulated by Hull's mentor, a Canadian scholar, Dr Lawrence J Peter.

Peter's principle is based on Peter's experiences as a bureaucrat but applies also to business ventures. Norman Dixon, British psychiatrist, was, in later years, tasked to assess the British military mind. In his compilation On the Psychology of Military Incompetence, he made excellent use of Peter's principle to dissect causes of military incompetence; no less bureaucratic than bureaucrats. Published in 1969, the book states but one principle, "Every man (man meaning mankind, including women and trans-genders too!) rises to his level of incompetence".

If at grade 1 a person is outstanding, s/he will be promoted to grade 2 where s/he will again excel; at grade 3 s/he will be very good and so s/he will continue to rise till s/he reaches a level where s/he is incompetent; and there will stay.

The collection of Peter's true stories which substantiate this truism are as funny as they are tragic. And, do you know something, even that statement might not be non-controversial.

My final contribution to my children's education was a word of advice at age 18, to read Bertrand Russell.

But a parallel part of their education was my insistence on each one making up his/her own mind. When my advice was sought, I told them the pros and cons of each option but they had to pick.

In between there were stories, incidents and discussions, but all encouraging inquisitiveness.

When I was posted to the faculty of the Staff College Quetta, every new faculty member was expected to give a brief talk to his colleagues. Among the subjects I suggested for mine was "The Unreasonable Man". It was selected.

My talk was brief; only six minutes, instead of the allotted ten but the Q&A lasted far longer. My theme was the Shaw quote narrated above. And I explained that only by being unreasonable (or controversial) can mankind progress.

If we merely continue being reasonable or non-controversial, we, the peoples and our worlds will stagnate. All Prophets were unreasonable and controversial. They challenged not just the existing political systems, but also the established socio-religious systems.

What is more, throughout history, people have given their lives to continue being controversial: Socrates, Mansoor al Hallaj, Galileo, and a host of others were killed for challenging scientific or socio-religious norms.

I concluded my talk with the words, "I am not an unreasonable man but, I hope that if I ever meet one, I will recognise him or her". Today I add that, I wish my children like me will do so.

I have been fortunate enough to meet a few of these remarkable people like Mukhtaran Mai and Malala Yousufzai, in Pakistan, and the Indian irreverent iconoclast, Arundhati Roy.

I can but respect these unreasonable, irreverent, and controversial figures, by far my betters, each one.

This challenging subject should have fallen to the lot of a mind far superior to mine. Since it fell to me, I can merely hope I did enough justice to it, that it be carried.

Published in The Express Tribune, February 6th, 2017.

Like Opinion & Editorial on Facebook, follow @ETOpEd on Twitter to receive all updates on all our daily pieces.
COMMENTS (4)
Comments are moderated and generally will be posted if they are on-topic and not abusive.
For more information, please see our Comments FAQ