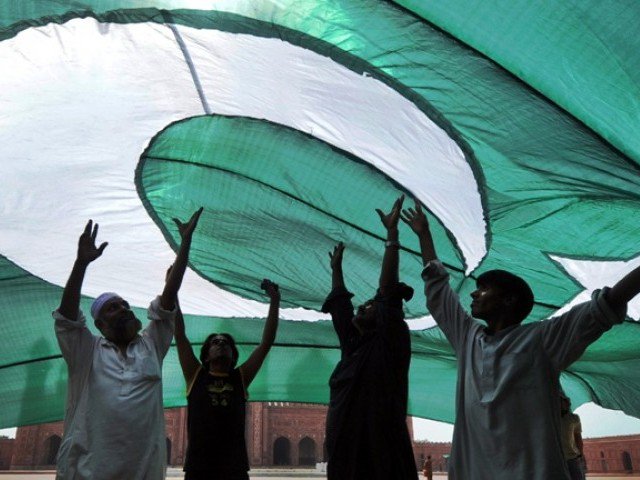 ---
Until recently, the world was accustomed to negative news from Pakistan, ranging from rising debt to terrorism attacks and from political instability to border tensions. This however is changing, with Pakistan seemingly set on a new growth trajectory. Not only did the KSE-100 index cross the landmark 50,000 threshold recently, but on many other fronts it has been a bearer of good news, such as improved macro-economic outlook, major foreign investments, China-Pakistan Economic Corridor expected to bring significant trade flows and a vibrant startup scene taking off.

Pakistan predicted to be world's fastest-growing Muslim economy in 2017

While the successful closure of IMF's programme itself was a testament that Pakistan has done well on macroeconomic stability, there are a number of other forecasts about the country's positive economic outlook. The Asian Development Bank recently raised the growth projections for 2017 to 5.2 per cent, while The Economist termed Pakistan the fastest-growing Muslim economy.

On the capital market front, the announcement of Pakistan's inclusion in Morgan Stanley's Emerging Market Index from May 2017 has started to make waves, with the staggering growth in equity markets in recent months, with KSE-100 outperforming not only the frontier markets that Pakistan is currently a part of but also the emerging market group that the country is about to join. The news of Pakistan Stock Exchange's takeover by a Chinese consortium with Shanghai Stock Exchange and Shenzhen Stock Exchange as partners has further strengthened investor confidence.

KSE-100 crosses 50,000 points, touches record high

Pakistan is also claiming a spot on international investors' radar. While Renault has already forged a partnership with a local group for $100 million initial investment, other leading automakers like Volkswagen and Fiat have also been closely looking at investment prospects. Similarly, companies like Coca-Cola and Friesland Campina have also been aggressive about their investment plans for Pakistan. CPEC alone is expected to now fetch an investment of $54 billion, much more than the initial projections of $46 billion.

Alongside all these massive projects, the nascent tech startups of Pakistan have also created a buzz. With incubators and accelerators like Telenor Velocity, Plan 9, Plan X and the recently launched Jazz's national incubation center, a number of promising startups have started to catch investor attention. More than 10 startups in Pakistan raised seed funding or venture capital last year, with many more cosying up national and international investors this year. While the numbers still look small, both in terms of startup pipeline and funding ticket size, it seems that the entrepreneurship ecosystem in Pakistan has started to take roots, promising dividends for future.

Real estate sector set to go north on back of CPEC, Trump

Alongside the healthy economic growth projections, the current account deficit has also increased owing to a weakening exports base. Large-scale manufacturing has shown only a modest growth while agriculture has been in doldrums. Without solid economic foundation, sustaining healthy growth can be challenging. It is also important to mull over how the growth dividends can be trickled down all the way to the bottom of the pyramid for equitable distribution.

Similarly, the bullish market sentiment can turn into a bubble, increasing prices unrealistically and then inadvertently head for correction or worse even a crash. Increased foreign outflows from the stock market and the Securities and Exchange Commission of Pakistan's recent caution have already hinted towards such an eventuality.

On CPEC, while the Chinese seem clear in their priorities, there is a need for clearer articulation of benefits for the Pakistani side. There already have been concerns about repayment obligations owing to massive Chinese loans. Even on the startup side, investors need to be cautioned to separate wheat from the chaff and only back sound investments.

Trump's executive order adding to interest in Pakistan's property market

Pakistan is at the right place at the right time. There are multiple drivers of growth that can propel the economy into a new direction and realise the forgotten dream of becoming an Asian tiger. But this could be achieved only with clear thinking, political stability and right policies in place.

Published in The Express Tribune, February 6th, 2017.

Like Opinion & Editorial on Facebook, follow @ETOpEd on Twitter to receive all updates on all our daily pieces.