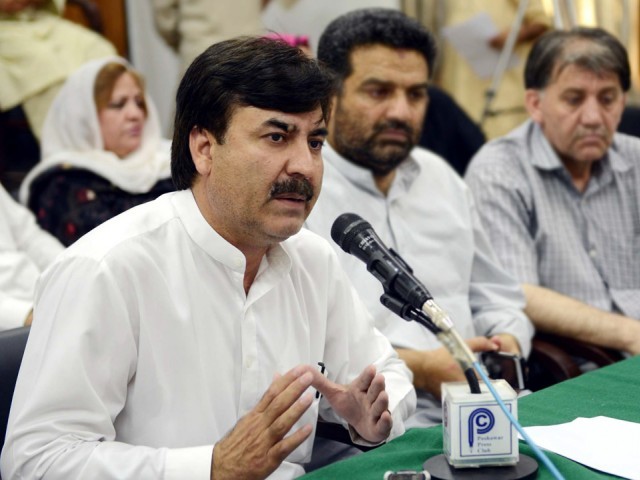 ---
PESHAWAR: PTI lawmaker Shaukat Ali Yousafzai is likely to be removed once again from an assignment – this time apparently to appease another disgruntled party MPA.

Yousafzai appointed as the K-P information minister was removed from the post in August 2013, when he was given the portfolio of health minister. In March 2014, he was removed from health ministry and was appointed as minister of industries but that portfolio was taken back in May 2014.

Until now he had been serving as the focal person for the Peshawar Mega Project but reportedly the K-P CM Pervaiz Khattak has directed him to quit his assignment in the wake of Khattak's meeting with a disgruntled MPA Yasin Khalil.

PTI MNA thrashed by youth in Abottabad

Talking to The Express Tribune, a senior PTI member said the K-P CM and Khalil reconciled last week and the CM offered him slot of the focal person for Rs29 billion Peshawar Mega Project.

He said Khalil did not accept the CM's offer and demanded a ministry or advisory portfolio. He said Yousafzai disagreed with the CM's decision but he was forced to step down from the post.

Talking to The Express Tribune, Yousafzai denied that the K-P CM had compelled him to resign, adding that he has submitted his resignation on his own to focus on his constituency and its issues. "The CM did not accept my resignation and I am still working as the focal person," he said.

Published in The Express Tribune, February 5th, 2017.