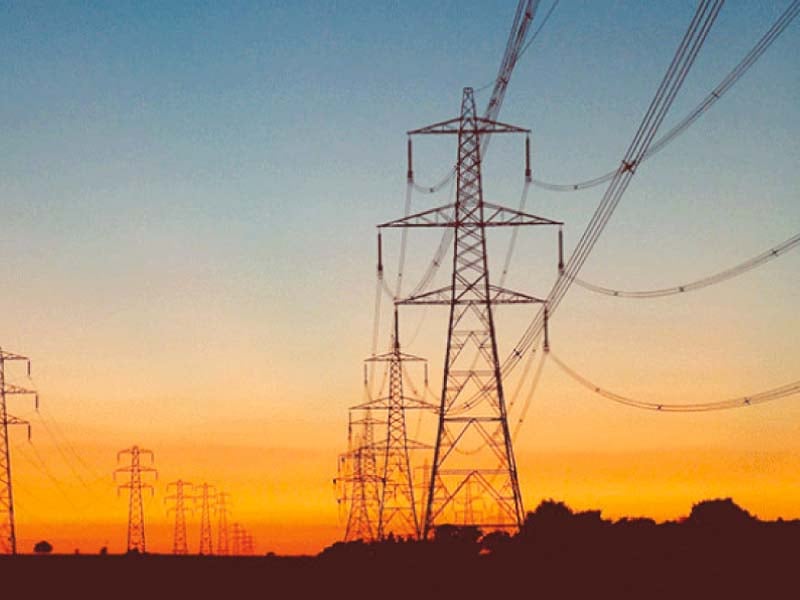 ---
ISLAMABAD: The National Electric Power Regulatory Authority (Nepra) has accused power distribution companies of presenting wrong figures of electricity outages.

In the Performance Evaluation Report 2014-15, the regulator commented that the data provided by the distribution companies did not represent the factual position on load-shedding in rural and urban areas of the country.

During visits to different distribution companies, Nepra professionals noted an average 8 to 10 hours of load-shedding a day in urban areas and 10 to 12 hours of power cuts in rural regions.

However, the data provided by the distribution companies indicated only one to four hours of load-shedding.

The National Power Control Centre (NPCC) has issued instructions for resorting to six hours of outages in urban areas and eight hours in rural areas.

Sukkur Electric Power Company (Sepco) in its data surprisingly showed that it carried out load-shedding for only one hour in its jurisdiction during 2014-15, but it was not correct. Since the percentage of losses suffered by Sepco was higher, just one hour of load-shedding was incomprehensible.

It was also noted with concern that, according to the data, the average duration of load-shedding in Karachi was only one hour in 2014-15, which was contradictory to the factual position and media reports.

Additionally, it was found that the distribution companies were not following the set order for load-shedding according to different categories of consumers.

The transmission and distribution (T&D) losses of distribution companies were also a source of worry for the regulator.

Nepra sets T&D loss targets for the companies through their tariff determination. Cutting back on these losses is crucial for improvement in the financial health as well as the services provided for the consumers.

According to the 2014-15 data provided by the companies, except for Islamabad Electric Supply Company (Iesco), all the distribution firms missed their respective targets. Sepco was the worst performer followed by Peshawar Electric Supply Company (Pesco), K-Electric, Quetta Electric Supply Company (Qesco) and Hyderabad Electric Supply Company (Hesco).

While reasons for the failure to meet the goals vary from company to company, generally these included the impact of terrain, length of the line, old and deteriorating network, theft, etc.

Over time, most of the distribution companies had recorded slight improvement in cutting back on the losses, except for the Lahore Electric Supply Company (Lesco), Multan Electric Power Company (Mepco) and Qesco.

The performance of Qesco had been quite dismal as its recoveries consistently remained below 50%. Similarly, Sepco and Hesco had alarmingly low recovery rates in 2014-15.

Iesco stood on top in the wake of its plausible performance to curb losses, improve recoveries and act in line with the time frame for new connections.

Sepco came on the last (10th) position because of its poor performance primarily in the segments of T&D losses and time frame for new connections.

Gujranwala Electric Power Company (Gepco) and Mepco have same points but they had been assigned second and third rankings respectively keeping in view the number of fatal accidents in areas covered by the two companies.

Published in The Express Tribune, February 5th, 2017.

Like Business on Facebook, follow @TribuneBiz on Twitter to stay informed and join in the conversation.
COMMENTS
Comments are moderated and generally will be posted if they are on-topic and not abusive.
For more information, please see our Comments FAQ