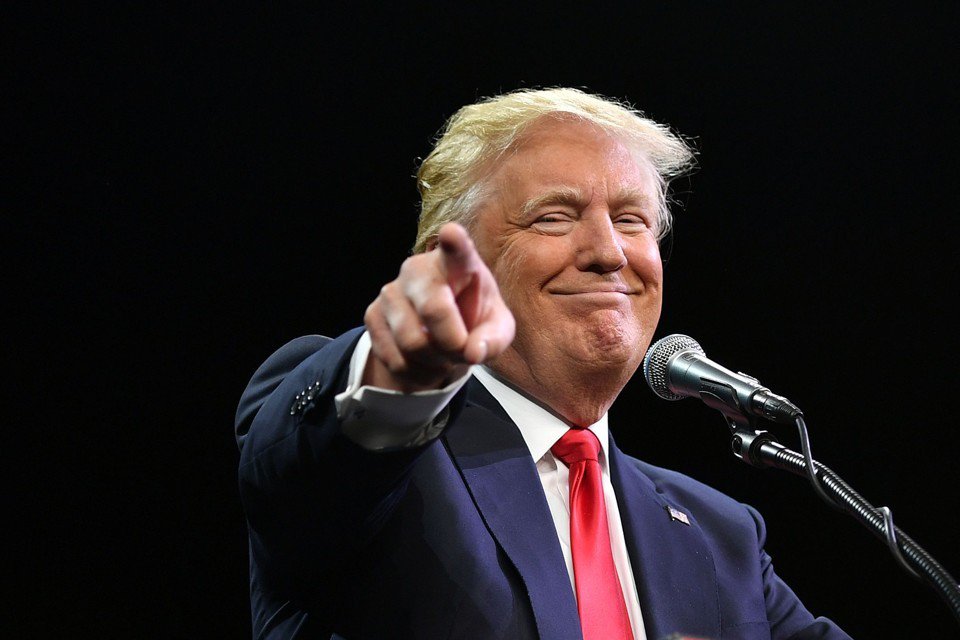 ---
A US federal judge ordered a temporary, nationwide halt to President Donald Trump's ban on travelers from seven Muslim-majority countries, in the most severe legal blow to the controversial measure.
The restraining order issued by Seattle US District Judge James Robart is valid nationwide pending a full review of a complaint filed by Washington state Attorney General Bob Ferguson.
"The constitution prevailed today," Ferguson said, describing the judge's decision as historic. "No one is above the law -- not even the president."
Pakistan in a quandary over Trump's travel ban
"I said from the beginning it is not the loudest voice that prevails in a courtroom, it's the constitution," he added, pointing out that Robart was appointed by Republican president George W Bush.
But the White House quickly hit back, making it clear it was ready for a drawn-out battle on the issue. It initially denounced the decision as 'outrageous' but later removed the word from its statement. "At the earliest possible time, the Department of Justice intends to file (for) an emergency stay of this order and defend the executive order of the president, which we believe is lawful and appropriate," a statement said.
"The president's order is intended to protect the homeland and he has the constitutional authority and responsibility to protect the American people."
Limbo
Friday's ruling was not the first to challenge the travel ban, but it was the most sweeping as it effectively vacated the main tenets of the order.
US hints at extending visa ban to Pakistan
Ferguson said the order technically means that anyone with a valid visa must be allowed entry into the country by Customs and Border Protection (CBP).
But it was unclear whether the Trump administration would succeed in challenging it, leaving travelers in limbo over their legal status.
Robart's decision came after Ferguson filed a suit to invalidate key provisions of Trump's executive order which bars Syrian refugees indefinitely and blocks citizens of Iran, Iraq, Libya, Somalia, Sudan, Syria and Yemen from entry into the US for 90 days. Refugees from countries other than Syria are barred from entry for 120 days.
The State Department said Friday that up to 60,000 foreigners from the seven countries concerned had their visas canceled as a result of the order. A Justice Department attorney, however, told a court hearing in Virginia that about 100,000 visas had been revoked.
The US State Department was still studying the federal judge's order as of late Friday night. "We are working closely with the Department of Homeland Security and our legal teams to determine how this affects our operations. We will announce any changes affecting travelers to the United States as soon as that information is available," the department said in a statement.
Trump says new order on refugees is not a Muslim ban
'Battle not over'
Trump's executive order created chaos at airports across the United States and beyond as some travelers were detained or deported, prompting an uproar by rights groups and immigration attorneys.
Washington Governor Jay Inslee welcomed Friday's ruling as a "tremendous victory" but warned that the battle to overturn Trump's controversial order was far from over. "There is still more to do," he said in a statement. "The fight isn't yet won. But we should feel heartened by today's victory and more resolute than ever that we are fighting on the right side of history."
Senator Chuck Schumer, the leader of the minority Democrats in the upper house of Congress, urged Trump to repeal his order "once and for all."
"This ruling is a victory for the constitution and for all of us who believe this un-American executive order will not make us safer," he said in a statement.
Trump to halt refugee flow from some Muslim-majority nations
In his suit -- which the state of Minnesota joined -- Ferguson said the president's ban violated the constitutional rights of immigrants and their families, and specifically targeted Muslims.
However federal attorneys representing the Trump administration argued that as president, he had broad powers and was within his right to issue an order that protects Americans.
The White House argues that the ban is aimed at making the country safer and at preventing terror attacks such as those in San Bernardino or Orlando.
Critics, however, say Trump's immigration freeze is arbitrary and point out it doesn't include any countries -- such as Saudi Arabia, Egypt or Pakistan -- whose nationals have been involved in terror attacks that have killed Americans.
COMMENTS (2)
Comments are moderated and generally will be posted if they are on-topic and not abusive.
For more information, please see our Comments FAQ