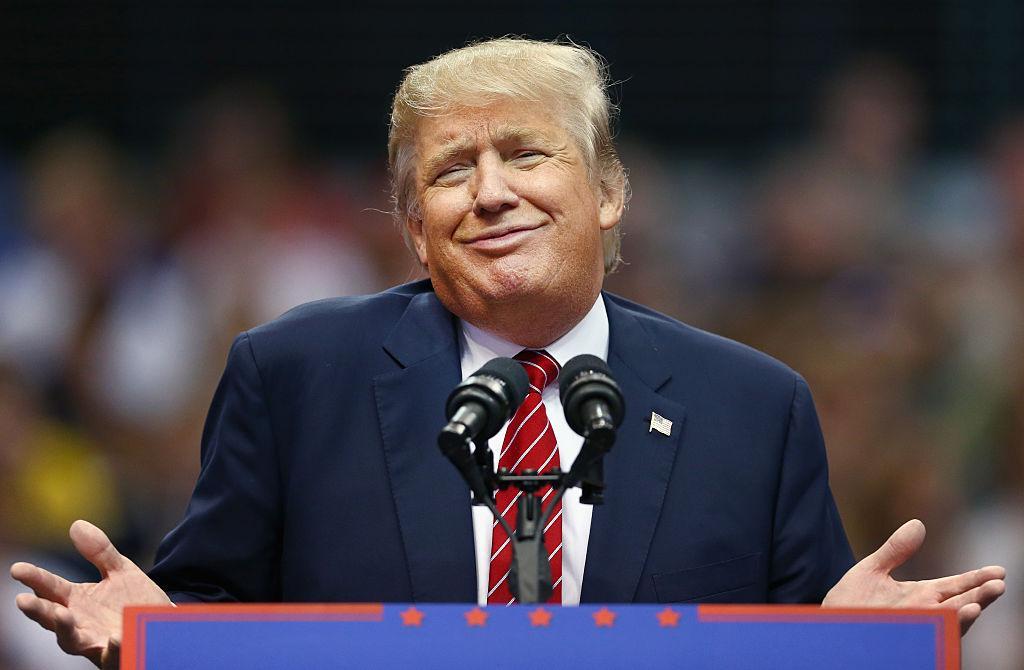 ---
"I want to tell all my fellow Pakistanis today, I pray that Donald Trump really bans visas for us… And then if America tells us they are stopping visas for us we will also, like Iran, tell them we are going to stop visas for Americans." What an elaborate plan! This is Imran Khan, a prime ministerial candidate addressing a public rally at Sahiwal, in the heart of Pakistan's Punjab.

Was it just cognitive dissonance characteristic of Imran's public speeches, a total mental break from the rough realities of bans and sanctions or something far sinister? Many were at a loss. I would be lying if I said I wasn't deeply anguished. It is one of those pitiful moments when someone who seldom loses composure, feels like breaking things.

According to an estimate of US Census Bureau in 2010, there were 363,699 US residents of Pakistani descent. To some estimates this is a conservative figure and the real number might be higher. They must have families back here. Imagine their agony if such a ban was imposed on Pakistan. And here is a national leader, not of an enemy country but of their own, who doesn't mind saying such stuff publicly. What if someone temperamental in DC was to hear this publicly stated desire and fulfill it? It so happens that within hours of this statement Reince Priebus, Trump's Chief of Staff, mentioned singled out Pakistan and not a badly broken Afghanistan or badly polarised Arab world as an example of possible further action. Naturally it could be coincidental. But why go there? Why risk it? Are Indian lobbyists not enough to badmouth Pakistan?

To be frank I am not someone who goes out of the way to find conspiracies where none might exist. Please don't get me wrong. I am not accusing Imran Khan of anything but saying something outrageous if not obnoxious. The purpose here is just to ask you, dear reader, where is your outrage? Had someone like us said something of this sort on live television he or she probably would have been hanging upside down by a pole by now. An angry televangelist who has recently gone toxic would have dubbed us traitors if not enemies of Islam by this time.

And the said televangelist is another example of our collective failure to see an approaching calamity or do something about it. Let's not forget that we have seen this picture before. Another TV person associated with the same group sat on your screens spreading a similar message. A journalist later was shot. Mysterious things happened and we ended up with a Khan-Qadri led four months long sit-in that delayed the Chinese President's visit meant to announce CPEC & concluded only after the tragedy of APS Peshawar.

No investigation was conducted back then about such mysterious messages. Even today our television regulatory authority struggles to restrain the said televangelist from declaring people apostate. Even today Pemra seems helpless before cable operators who are defiant. And no solution is in sight.

Faces and target audience might have changed. The purpose now appears to be to get religious elite angry and cause a disruption again. But the method and the message have not. What if another big break like CPEC is about to come our way and all of this is supposed to stop that from happening? What if a reset is expected in Pakistan-US relations and our Indian colleagues don't want that to happen? What if Pakistan is about to start a journey of recovery in its dwindling relations with the West and somebody wants to stop it?

If the Pakistani state wants to be taken seriously by its allies and the wider world it will first have to start taking itself seriously. What is the point of incessantly complaining about Doval's 'offensive defence' conspiracies if you cannot see them coming? And if the inspiration for all this is not coming from abroad then it is time to ask about the intentions of the local elements behind this.

It feels surreal to even point out that after losing over seventy thousand souls to the right-wing extremist rage our state's narrative still sees liberals and not the far-right conservatives as the threat. It is time to wake up or else give up entirely. The choice is entirely yours. But remember no country, not China, not America or Europe can help you if you don't want to help yourself.

Published in The Express Tribune, February 4th, 2017.

Like Opinion & Editorial on Facebook, follow @ETOpEd on Twitter to receive all updates on all our daily pieces.
COMMENTS (4)
Comments are moderated and generally will be posted if they are on-topic and not abusive.
For more information, please see our Comments FAQ