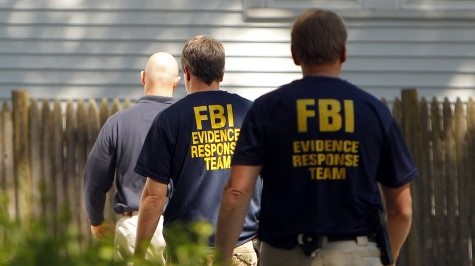 ---
NEW YORK: Investigators arrested three people linked to the suspect in the failed Times Square bombing during raids on Thursday in suburbs of New York, Boston and Philadelphia but officials said there was no new threat.

A law enforcement source said the two people arrested near Boston were Pakistani. The third arrest occurred in South Portland, Maine, according to local media.

The three arrested people may have provided money to Faisal Shahzad, who is accused of trying to set off a crude bomb made of fuel and fireworks in a vehicle parked in New York's Times Square on May 1, US Attorney General Eric Holder said.

In Pakistan:

Authorities have arrested a man linked to the Pakistani Taliban who said he helped Shahzad travel to Pakistan's tribal areas for bomb-making training, the Washington Post reported.

The man provided an "independent stream" of evidence that the Tehrik-e-Taliban Pakistan (TTP) was behind the failed attack, the newspaper said, citing U.S. officials.

The TTP claimed responsibility for the attempted bombing. If proven, it would be the group's first act in the United States.

Shahzad, a naturalized US citizen from Pakistan, has admitted to the plot and to receiving bomb-making training in a Taliban and al Qaeda stronghold in Pakistan, prosecutors said, but he claims to have acted alone.

The Boston-area searches occurred at a house in Watertown, where two people were known to have been taken into custody, and at a gasoline station in affluent Brookline.

US federal agents could be seen carrying boxes, envelopes and a crowbar out of the multifamily building in Watertown, a working-class town with a large Middle Eastern community.

Massachusetts authorities said the people had been under surveillance for some time but did not specify how long.

"These are people who are connected to Mr Shahzad. We're still trying to determine exactly what the nature of that connection was," Holder told reporters in Washington.

"There's at least a basis to believe that one of the things that they did was provide him with funds," he said, calling the arrests a significant step.

He said investigators were looking into whether those arrested knew what the money would be used for.

In 2001, two men suspected in the September 11 attacks, including accused mastermind Mohammed Atta, left Portland to fly to Boston, where they hijacked one of the airliners that was crashed into New York's World Trade Centre.

The New York searches were in the towns of Shirley and Centereach on Long Island, while the searches in New Jersey were in Cherry Hill and Camden, not far from Philadelphia. The FBI said there were no arrests in New York or New Jersey.

The US Attorney's Office in New York and the US Immigration and Customs Enforcement (ICE) in Washington said earlier that the three people were taken into custody for alleged immigration-related violations.

No known threat:

Also on Thursday, President Barack Obama visited New York Police Department headquarters to thank officers involved in the Times Square case.

The searches follow the arrest of Shahzad, who was detained as he tried to leave the United States on a Dubai-bound flight two days after the failed attack in New York.

He has been charged with attempting to use a weapon of mass destruction and trying to kill and maim people.

Holder said the searches were "the product of evidence that has been gathered in the investigation ... and do not relate to any known immediate threat to the public or active plot against the United States."

"We now believe that the Pakistani Taliban was responsible for the attempted attack," Holder said.

Investigators are also looking at possible links to a Kashmiri group.

In Washington, Secretary of State Hillary Clinton said that despite its recent improved efforts, Pakistan must do more to fight extremists on its soil.

"We think that there is more that has to be done and we do fear the consequences of a successful attack that can be traced back to Pakistan because we value a more comprehensive relationship," she said at the US Institute of Peace.

The Al Jazeera news agency reported a statement from Taliban spokesman Azam Tariq as saying: "God willing, one of those days, a car like this will explode in America."

"And America will not be the only target but also all the countries which are allied with it. America and all its allies will burn," the statement said.
COMMENTS (7)
Comments are moderated and generally will be posted if they are on-topic and not abusive.
For more information, please see our Comments FAQ