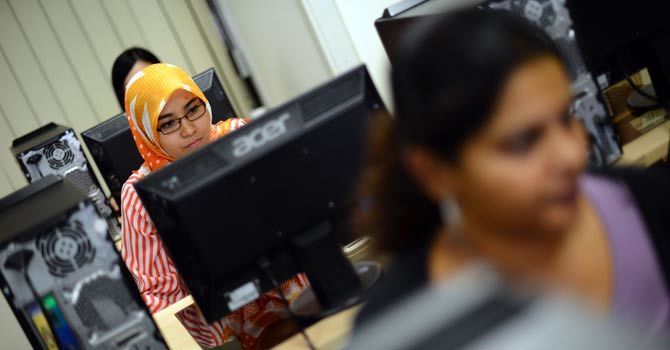 ---
There's a slow, yet unmistakable rise of business sentiment in Pakistan.

Incidents of terrorism dropped sharply last year, prompting the Institute for Economics and Peace, a US-based independent think tank, to declare that it's the lowest they've been since 2006.

It helps that China has vowed to invest approximately US$60 billion in building a trade corridor across the South Asian country, part of its "One Belt, One Road" project.

A large part of that cash is earmarked for infrastructure projects in energy and transportation, but the Chinese are also constructing schools, hospitals, and sport facilities.

The Wall Street Journal notes that Pakistan's burgeoning middle class is helping fuel this economic turnaround – two million motorcycles were sold in the country last year, compared to just 95,000 in 2000. There's a similar increase in appetite for durables such as home appliances, smartphones, and branded clothing – as well as western-style fast food.

'Startup Lahore to break old monopolies'

An ever-increasing slice of these transactions are via ecommerce – helped by the fact that more than 1 million people are coming online every month on their phones. The number of 3G and 4G subscribers sits just shy of 40 million. It is expected to grow to 90 million by 2020. Pakistan's population is 182 million, just shy of Brazil's 200 million, making it the sixth-most populous country in the world.




Pakistan's entrepreneurs are aware of these trends. Islamabad-based Invest2Innovate (i2i) says 23 per cent of youth want to start their own businesses.

The challenge is that many are still "clueless on the procedures and requirements", a UNDP study quoted in i2i's tech ecosystem report found.

Despite challenges, entrepreneurial landscape flourishing in Pakistan

Nonetheless, there's a spurt of growth in corporate accelerators, incubators, co-working spaces, and government projects that's helping allay such concerns – including i2i itself, which serves as an accelerator for civic-minded startups.

Aspiring founders in the country can choose between 25 such initiatives to help take their business from idea to fruition. That's one of the key highlights of a crowdsourced map of Pakistan's startup ecosystem released by i2i today.The map is dynamic and evolving – people can claim data points, but they'll be subjected to moderation by i2i's team. The idea is to make it a reference as the industry evolves.

Most of this activity, however, is centred around the major urban centres of Karachi, Lahore, and Islamabad, with a smattering of services in the frontier city of Peshawar. The challenge is to extend support for startups that are located in tier-two cities, as well as to build links with universities and colleges in those areas.

i2i adds that institutions like the US State Department, United Nations, USAID, and DFID (the UK Aid Agency) are providing much more financial and material support to entrepreneurs in recent years.

Wealthy Pakistani families are also investing in tech – a multi-million dollar seed fund syndicate launched last month, and other conglomerates are eyeing the sector closely.

Poll ranks Pakistan among world's worst places for female social entrepreneurs

However, more needs to be done to solve the complex and opaque regulatory environment that currently envelops new businesses in the country. In many cases, entrepreneurs have to bend or break laws to make sure their companies keep growing.

Strange taxation requirements also mean the startups can be subjected to higher rates than larger, established businesses. That's also hurting the growth of a larger VC pool. Such funds are subjected to archaic regulations that don't recognize their different investment strategy.

But i2i is confident about the future.

"The increased amount of activity since […] 2014 is not only encouraging, it's validating," the report states. "The activity speaks to the energy in the country, and the local desire to affect change through entrepreneurship."

This article originally appeared on Tech in Asia
COMMENTS
Comments are moderated and generally will be posted if they are on-topic and not abusive.
For more information, please see our Comments FAQ