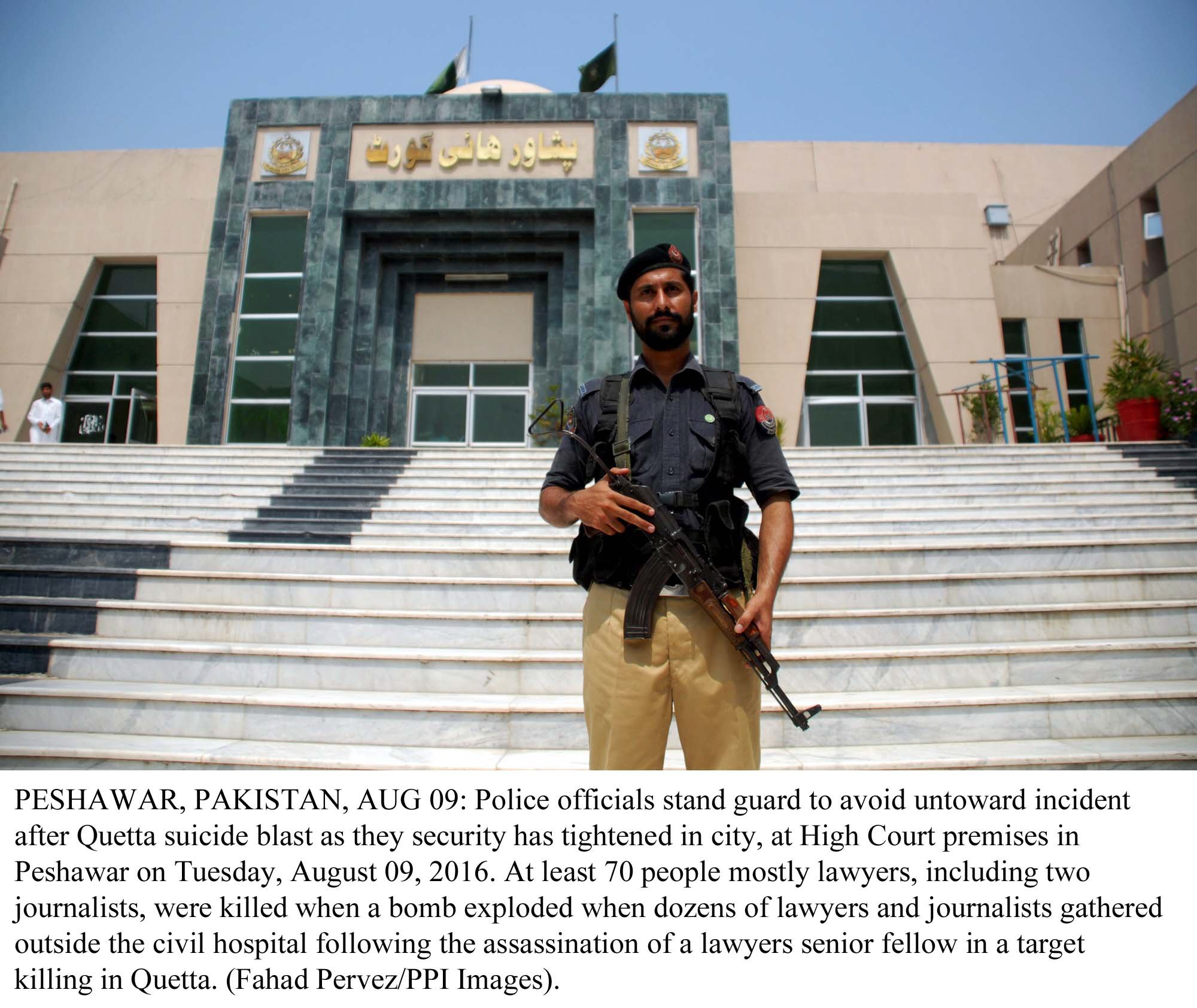 ---
PESHAWAR: The Peshawar High Court (PHC) on Thursday put the provincial government on notice that it needed to explain why a woman ombudsman had not yet been appointed even though the law for protection of women was passed seven years ago.

The high court also served notices on the provincial government and ordered it to submit a reply at the next hearing.

The notice was issued on a petition filed by the CEO of a non-governmental organisation 'Da Hawwa Lur', Khurshid Bano. Bano's NGO works for the protection of women against sexual harassment at the workplace.

The petition was filed by her attorney Saifullah Mohib Kakakhel asking the ombudsman to appoint an ombudsman under Section 7 of the Protection against Harassment of Women at the Workplace Act of 2010.

Saifullah argued before a division bench headed by PHC Chief Justice Yahya Afridi, saying that several harassment cases had so far been reported in the media.

Citing some cases that took place at the University of Peshawar, Khyber Medical College and other government departments, he argued that because the seat was vacant, cases were dealt by the wrong forum.

"Cases are not being handled in accordance with the law, therefore, these matters were resolved by pressurising students and other victims of sexual harassment," he stated.

Quoting the law, he said, the ombudsman has the powers of a civil court, adding that the civil procedural code was applicable.

"Who gave the ombudsman the authority to impose minor as well as major penalties in case a person is found guilty of harassment?"

The ombudsman, according to him, can summon witnesses and send a commission to record evidence.

Citing Section 7 of the act, he said that a qualified person who could be appointed as a high court judge could be appointed as ombudsman.

"This rule was relaxed in Section 21 of the act of 2013 that a person from civil society who has worked for over 10 years on sexual harassment can also be appointed as an ombudsman," he said.

He contended that the federal, Sindh and Punjab governments had implemented the law and appointed ombudsmen, but no appointment was made in Khyber- Pakhtunkhwa.

He said a few months ago, Khyber-Pakhtunkhwa Assembly Speaker Asad Qaiser was approached by the NGO and he promised to appoint the ombudsman within a month, but the commitment was not fulfilled. "Similarly, the minister for women empowerment and the chief secretary were also approached for appointment of ombudsman without any result.

He requested the bench to direct the provincial government to appoint the ombudsman to curb the surge of sexual harassments cases.

The bench later issued notices against the functionaries of the province.

Published in The Express Tribune, February 3rd, 2017.
COMMENTS
Comments are moderated and generally will be posted if they are on-topic and not abusive.
For more information, please see our Comments FAQ