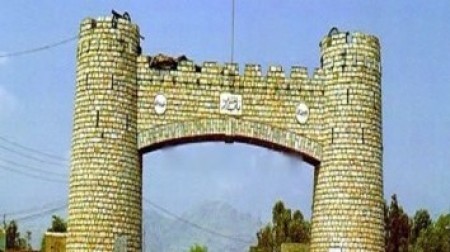 ---
PESHAWAR: The Irrigation department of Khyber Pakhtunkhwa seems to be redefining 'overstretched'.

Documents made available to Express show the department doesn't have a single highranking officer who deserves to be there or is legally qualified to hold the post. According to these documents, every official in the department has either benefited from an out of turn promotion or has been working on an ad hoc basis, some for the last four years. A staggering 80 per cent of officers appointed as superintendent engineers, 50 per cent of executive engineers, 25 per cent of superintendent divisional officers (SDOs) are either not of the grade required to hold the post or have been holding acting charge without having been promoted.

For example, the department has four sanctioned posts for BPS 20 officers. But the department's sole BPS 20 officer – engineer Muhammad Wasil Sethi – has been made OSD while the other three positions are manned by BPS 19 officers. Many of the 'acting charge' cases are those of withheld promotions. Sources in the irrigation department say promotions of deserving officers are deferred by making 'minor observations' and other delaying tactics.

"The 'official' reason is said to be changes in rules and regulations but then we see low-ranking officials suddenly promoted – on the basis of either political affiliations or nepotism –against the same positions," says one insider. "And so," continues the mole, "BPS 11 officials assume charge as SDOs and are soon signing cheques to withdraw money from the treasury, which they are not authorised to. Under the law, only a gazetted officer of BPS 17 or above can do this."

There are even cases where individuals have been given additional charge of assignments meant for officers of higher grades. The 'seniority list' shows 13 people have been promoted out of turn. Of these, one official bypassed three seniors and another, a mindboggling 72 seniors. When contacted, provincial irrigation minister Pervez Khattak said it was not possible to arbitrarily appoint anyone against a sanctioned post. He expressed ignorance about the discrepancies and asked for time to investigate the issue. However, he was not available subsequently.

Published in the Express Tribune, May 14th, 2010.
COMMENTS
Comments are moderated and generally will be posted if they are on-topic and not abusive.
For more information, please see our Comments FAQ