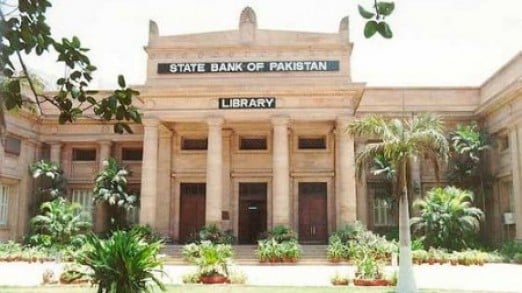 ---
KARACHI: The State Bank of Pakistan (SBP) lowered the cash reserve requirements for microfinance banks, according to a statement released by the central bank to the press on Thursday.

Cash reserve requirements refer to the amount of cash that a bank is legally required to keep in reserve in order to keep a buffer against potential losses. It is calculated as a percentage of the total deposits, which form the bulk of most banks' liabilities. Currently, the CRR stands at 5 per cent of total liabilities. However, with this latest measure, the State Bank has exempted term deposits exceeding one year in duration from the total liabilities against which microfinance banks must keep reserves.

The longer term deposits have also been exempted from the statutory liquidity requirement (SLR), which is currently at 10% of eligible liabilities. SLR refers to a second layer of protection, in which a bank is required to keep a certain percentage of its liabilities in both cash and highly liquid, highly stable securities. According to the State Bank's current rules, this includes treasury bills and Pakistan Investment Bonds (PIBs). With the exemption of these longer-term deposits, microfinance banks will be able to utilise more of their deposit base to lend out and earn interest income which will likely increase their profitability.

This was cited by the central bank as the main reason for the move. "This exemption will encourage mobilisation of long-term deposits by microfinance banks and greater utilisation of their financing resources towards onward lending," said the State Bank's press release. Opponents of the measure, however, say that it will weaken the stability of microfinance banks at a time when the economic recovery is still fragile. "Small banks in particular are very vulnerable right now due to losses from non-performing loans," said Hamza Marath, the banking sector analyst at KASB Securities.

Fears of a double-dip recession, in which a recession is followed by a shallow recovery followed very quickly by another recession, have increased in recent weeks as the weakness of the euro is expected to have an impact on Pakistani exports to Europe. The financial crisis in Greece has caused the European common currency to depreciate against nearly all currencies in the world, including the Pakistani rupee. In the event of a further slowdown, a rise in loan defaults would most likely occur, causing an increase in losses at the banks.

At that point, their lower capital reserves would make them more vulnerable. The move to reduce the CRR at microfinance banks was the latest in a long line of measures taken by the central bank since the banking crisis of 2008 when, in a bid to ease the credit and liquidity crunch, the SBP began lowering capital requirements. The State Bank was largely successful in those measures as it was able to move much of the banking sector towards profitability once again with a multi-billion-rupee bailout.

Published in the Express Tribune, May 14th, 2010.