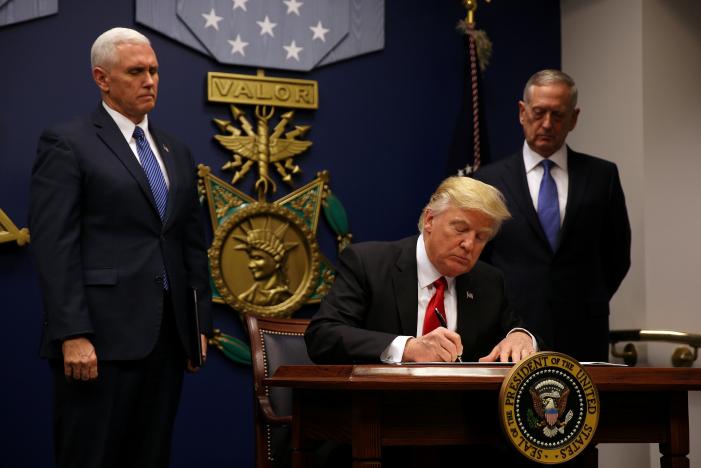 ---
CAIRO: The head of the Arab League expressed "deep concern" Sunday about President Donald Trump's restrictions on citizens of seven Muslim-majority countries entering the United States.

The new regulations "are unjustified restrictions on the entry of citizens of several Arab nations to the US, in addition to the consequences of suspending the acceptance of Syrian refugees," Ahmed Aboul Gheit said in a statement.

Trump on Friday signed a sweeping executive order to suspend refugee arrivals and impose tough controls on travellers from Iran, Iraq, Libya, Somalia, Sudan, Syria and Yemen.

Green card holders included in Trump ban: Homeland Security

Aboul Gheit said he hoped the US administration would "review its position because of the negative consequences this could lead to in terms of preserving family unity and the continuation of dialogue between Arab societies and American society".

Such dialogue includes "the fields of education and scientific research", his statement said.

Aboul Gheit's spokesperson Mahmoud Afifi was also quoted in the statement as expressing concern about "indications of a direction towards using an official religious standard to identify whether or not to accept refugees".
COMMENTS (1)
Comments are moderated and generally will be posted if they are on-topic and not abusive.
For more information, please see our Comments FAQ