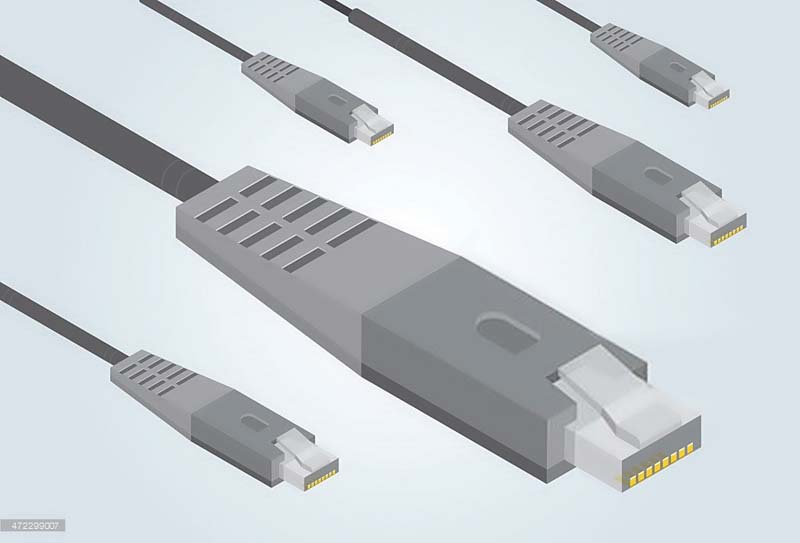 ---
ISLAMABAD: The inauguration of Pakistan's long-delayed first Internet Exchange Point (IXP) at Islamabad by the IT minister on January 27, 2017, is a landmark in the country's ICT history.

Without a domestic IXP, the entire internet traffic of the country goes outside its borders to get routed to its destination, even if the destination happens to be in the same room as the origin. Hence, by keeping the local internet traffic within the country, the IXP helps in immense cost savings and improved quality.

Pakistan's first internet exchange opens at HEC

It also enables and encourages global players like Google to bring their servers to the country. More IXPs are planned at other locations in the country.

The Pakistan Telecommunication Authority and Higher Education Commission (HEC) need to be commended for this effort.

Among other things, IXPs increases the robustness of national ICT infrastructure, which in our case shows some vulnerability. The recent multiple-cuts in PTCL optic fibre backbone network, which crippled a host of ICT services nation-wide, highlighted one such vulnerability.

Cable cuts in optic fibre networks are quite common, but networks are designed in such a way that the users do not even notice.

The recent case appears to be different. There were various causes attributed to these cable-cuts – from the doings of some disgruntled employees to the freak phenomenon of the cables getting cut at critical points miraculously all at the same time.

Removing ICT hiccups

Whatever the reasons, it was a big cause for concern as too much is now dependent on the resilience of the nation's ICT networks. These networks are too vital and critical to tolerate hiccups, therefore the vulnerabilities must be addressed. Addressing these weaknesses is important because of two other reasons.

First, Pakistan would like to be the transit hub for international telecom traffic to and from the land-locked central Asian states, via Afghanistan, to the global submarine cable networks in the Arabian Sea. Second, a very robust telecommunication link from China right down to the Arabian Sea is vital for the China-Pakistan Economic Corridor (CPEC).

Pakistan's main backbone optic fibres are laid along the Indus river – both sides of it – with a few "figure of 8" configurations, ie rings of optic fibres created by joining cables on the two sides of Indus, at selected points. These are so-called "self-healing rings".

If there is a cut on one side, all the telecom traffic gets automatically diverted to the other side.

The fact that everything is laid along one river, is not an ideal situation.

Barriers to Internet preventing Pakistan's digital revolution

Chine Pakistan Economic Corridor (CPEC) could have been an opportunity to address this, but it is not very encouraging to learn from the government's CPEC website that the only optic fibre project shown is the one from Khunjerab to Rawalpindi.

These days no highways are built without (at least) laying the ducts for optic fibres. As a rule of thumb, this increases the project cost of the highway by 2% but covers 80% of the cost of laying new optic fibre cables.

There is yet another vulnerability – that on the international connectivity. Pakistan has five submarine optic fibre cables landing on its shores, and all of them land at one location near Karachi. One shudders to think how catastrophic would it be if that location faced a natural or a man-made calamity.

The logical solution to these vulnerabilities is to install a new independent fibre link, away from the Indus, from Peshawar right down to a new submarine cable landing station at Gwadar.

The new proposed link could be laid along the western corridor of CPEC, which passes through Khyber-Pakhtunkhwa and Balochistan, joining Peshawar and Quetta with Gwadar, over Basima and Panjgur. Most parts of this proposed fibre link already exist, but these are owned by more-than-one private sector players.

Understandably, the private sector may not find it lucrative enough to invest in this proposed link however, the objectives of having a new backbone would be more strategic than commercial.

Besides, other than needs of the last-mile operators, there are big upcoming requirements of ICT bandwidth in the public sector itself.

Hence, it may be worthwhile if this proposed backbone operated by a public sector player, like National Telecom Corporation.

The writer is former CEO of the Universal Services Fund and is providing ICT consultancy services in several countries of Africa and Asia

Published in The Express Tribune, January 30th, 2017.

Like Business on Facebook, follow @TribuneBiz on Twitter to stay informed and join in the conversation.