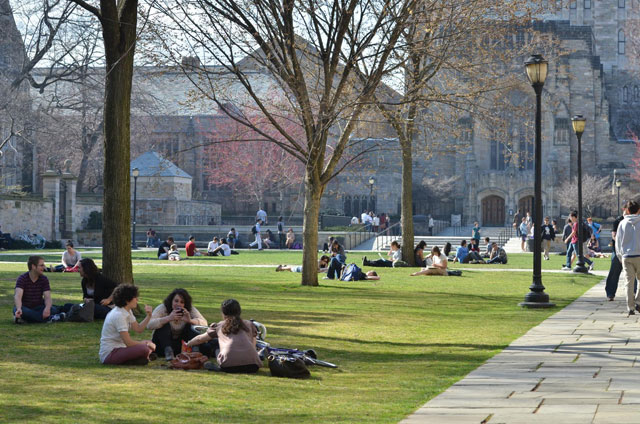 ---
LAHORE: Four famous universities of the world are likely to establish their campuses at the Knowledge Park. This was stated by Lahore Knowledge Park Company CEO Shahid Zaman as he spoke to The Express Tribune.

The CEO said discussions with these universities had entered the advanced stages. However, the business model to establish their campuses had not been finalised as yet.

Zaman said the government wants to get two of these universities operational by the start of 2018 and as many during the course of the same year.

He said these universities will open with four or five disciplines and later expand. He added the names of the institutes would be disclosed after a formal agreement is reached.

He said the financial plan of Knowledge Park was designed by Singapore-based company Frost and Sullivan, whereas the master plan was is being carried out by OCL, a Pakistani firm led by Harvard Professor Spiro Pollalis.

He said once completed, it is estimated that the project will generate around Rs173 billion in labour income, Rs35 billion in tax revenue, 40,000 jobs and produce 11,200 PhDs in the 25 years following its completion.

Zaman assured that the universities were top notch state-run institutes of the world. He said the varsities would not operate on a pure profit model, adding the Knowledge Park is also a nonprofit project.

The CEO pointed out that the financial model was designed to be self-sustainable; not to generate profit. He said if all goes according to plan, two of these universities will open their campuses in rented buildings of Lahore by the start of 2018. He added construction at Knowledge Park would also begin simultaneously.

He said that they will also attract other universities of the world to open their campuses at Knowledge Park.

He said in the second stage of the project, companies would be asked to establish a science museum. Zaman continued that the initiative would not only produce talented and educated youth, but also facilitate startups.

On Friday, Punjab Chief Minister Muhammad Shehbaz Sharif presided over a high level meeting to review the Lahore Knowledge Park Project. Addressing the meeting, the chief minister said the provincial government handed over land to an IT University which will build its campus at Lahore Knowledge Park by the start of 2018.

Published in The Express Tribune, January 29th, 2017.
COMMENTS (5)
Comments are moderated and generally will be posted if they are on-topic and not abusive.
For more information, please see our Comments FAQ