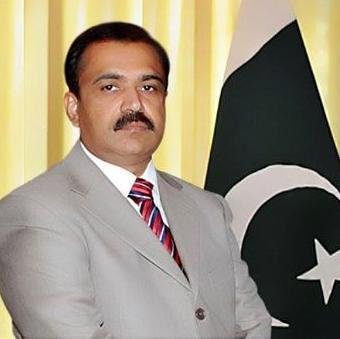 ---
KARACHI: The deputy convener of Muttahida Qaumi Movement (MQM) - Pakistan's Rabita Committee and MNA, Kunwar Naveed Jamil, was released from Central Jail on Friday after the anti-terrorism court (ATC) approved his bail in all the cases.

Jamil was under trial for several cases on him including anti-state slogans and attack on media houses. Thus, after submitting surety bonds of Rs0.3 million and property papers, the ATC released him on bail.

After being released, Jamil reached the party headquarters in PIB Colony, where he received a warm welcome from fellow party members and workers.

Addressing a press conference at PIB office, the chief of MQM-Pakistan, Farooq Sattar, said that it is a moment of celebration. "We expect that all other party workers will soon be released like him and we will witness a good political environment," he said.

Sattar stated that party members and workers have been framed in well-designed cases, which are all similar and contain sections of the terrorism act. This, he said, was being done to ensure that the party workers are tried in ATCs so that they can be kept imprisoned for as long as possible. "Our legal aid committee is working very hard to assist all our imprisoned members," he said.

Sattar added that Chief Minister Murad Ali Shah should form a three-member review commission to check all these cases if they are even true.

He mentioned that not all the members and workers can afford to pay heavy amounts for their bails. "This is one of the major issues we have been facing," he said. "Around 100 workers have been granted bail but the problem is availability for funds for their release."

Later, Naveed addressed the conference and said that imprisonment does not bother the MQM. "It was for the fourth time that I was imprisoned," he said. "It is unfortunate that I was accused of attacking a media house. There are several CCTV cameras and the state could have checked those but even then I had to spend 150 days in prison." He thanked party members and family for praying for his early release.

Published in The Express Tribune, January 28th, 2017.