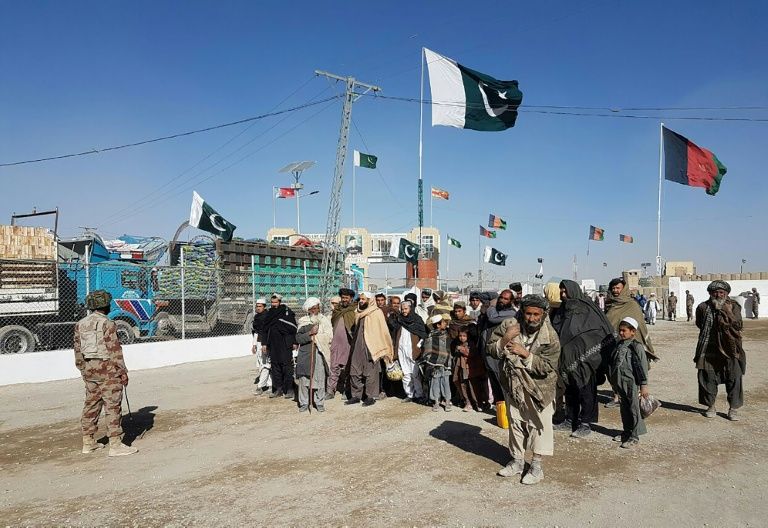 ---
ISLAMABAD: Afghan officials claimed on Friday that one border police guard had been killed and another two were injured in cross-border firing near Kandahar's border area of Spin Boldak.

According to initial reports, the firefight took place at Saro Sahano area between Spin Boldak and Shorak districts and continued for an hour, Kandahar Police Spokesperson Zia Durrani claimed. He said the skirmish erupted after two suspected militants riding a motorcycle crossed into Afghanistan from Pakistan.

UK steps in to break Pak-Afghan stalemate

Kandahar governor spokesperson Samim Khplwak also 'confirmed' the incident while speaking to journalists. "Pakistani forces fired at Afghan border troops when they attacked the men," the official asserted. He claimed that Pakistani forces also "suffered casualties".

ISPR officials told The Express Tribune that they had been ascertaining the claims.

With Afghan refugees leaving, is Pakistan waving goodbye to carpet-weaving?

The two countries share a near 2,500 kilometre long porous border. In June last year, Pakistan introduced a new mechanism at Torkham, one of the busiest border crossings, to regulate movement along the frontier. The construction of a gate at Torkham resulted in clashes and casualties on both sides. Security officials said the mechanism would be replicated across 18 other crossings to curb illegal cross-border movement.
COMMENTS (1)
Comments are moderated and generally will be posted if they are on-topic and not abusive.
For more information, please see our Comments FAQ