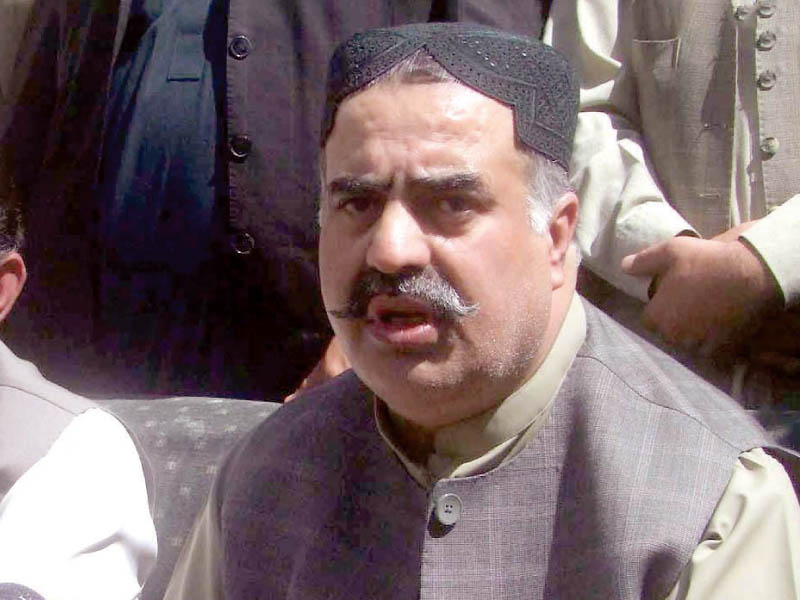 ---
QUETTA: Balochistan Chief Minister Nawab Sanaullah Khan Zehri has vowed to materialise the vision of an educated Balochistan, saying to achieve that goal all modern requirements of education to train the younger generation of the province would be fulfilled.

He expressed these views during a convention on the implementation of Chief Minister Balochistan 2016-17 laptop scheme on Thursday.

The provincial government has allocated Rs500 million during the current fiscal year for the CM laptop scheme to purchase 10,000 laptops by March 2017. The laptops would be distributed by June 2017.

The meeting decided that 10% laptops would be distributed on merit at the provincial level while the rest would be distributed at the Union Council level also on merit so that no area of the province is neglected.

Zehri said: "I want to provide this facility to the youth of Balochistan who should benefit from it."

He said information technology would be promoted in the province so that students get jobs. He added the government would continue to support hard working students.

On the occasion, the chief minister also ordered strict action against ghost schools and ghost teachers, and directed the authorities concerned to present him a report in this regard.

Published in The Express Tribune, January 27th, 2017.