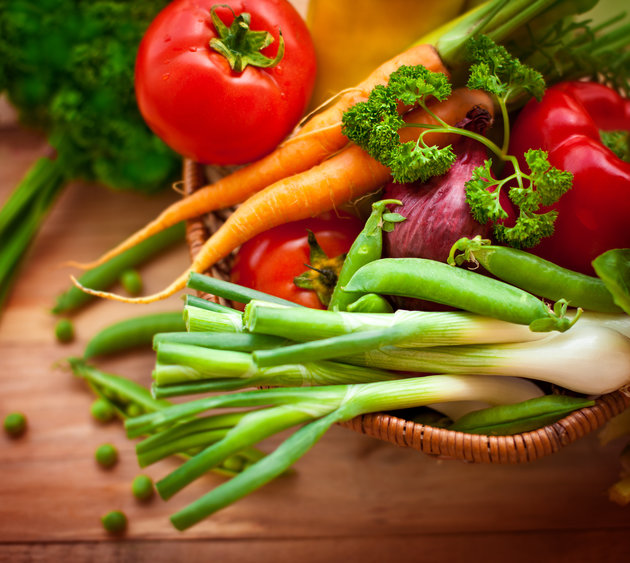 ---
According to data released by UNICEF, approximately three million children lose their lives to malnutrition every year. In fact, nearly half of all global deaths, of children under five, can be attributed to it.

This lends credence to the fact that if children don't consume healthy food, they are unlikely to grow into healthy adults. There is ample evidence which suggests those who are underfed or poorly fed are more vulnerable to diseases, illnesses and other health risks later on in life.

As compiled from The Huffington Post, here are some ways inadequate nourishment in the early years can affect one's health in the later ones.

Here's why a healthy diet may not always work

The Problem: Not eating enough

The Result: Developmental and growth-related problems

Malnourishment in childhood can give rise to developmental issues, stunted growth and a weak immune system. The latter renders children at greater risk of illnesses like diarrhea and pneumonia. In many cases, these problems cannot be reversed as a child grows older.

"If you have a child who is chronically malnourished in the first six months of their life, the damage that is done neurologically is life-long," says Dr Charles Mueller, clinical nutrition professor at the New York University, Steinhardt School of Culture, Education, and Human Development.

The Problem: Too little raw food

The Result: Weak immune system

Since eating healthy takes a toll on our time, effort and money, we often deprive our young ones from foods in their rawest, purest and healthiest forms. Children being fed too many processed foods miss out on essential nutrients while underfed ones lose out on necessary ingredients to help them grow into healthy adults.

As per a study in Nutrition Journal, diets comprising of sugar, salt and fats can cause inflammation and impact the immune system. Diets high in nutrient-rich, raw foods, on the other hand, boost your immune system . Therefore, it's imperative for one to consume healthy foods at every age.

Reliance on food pantries can make healthy eating difficult

The Problem: Skimping on calcium

The Result: Depression and peevishness

Experts aren't lying when they say milk is "nature's most perfect food." It's no big secret that the calcium and Vitamin D found in it supports bones. Unfortunately, the amount of milk children are consuming these days is on the decline, especially in comparison to their body requirements, ultimately leading to lower bone density.

According to Britt Brandon, author of The Everything Healthy Green Drinks Book, calcium deficiencies affect nerve fibers adversely, giving rise to nervousness and irritability. Therefore, children whose diets don't include sufficient amounts of milk, cheese, yogurt or other calcium-rich food items are more likely to be moody or even depressed later in life.



The Problem: Limited leafy greens

The Result: Vitamin K deficiency and anemia

Few of us would know this but Vitamin K is essential for blood clots. Without it, a tiny scrape or cut can result in excessive loss of blood. Not to mention, not getting enough of this nutrient often leads to iron deficiencies.

Fortunately, Vitamin K can be found in greens like spinach, kale, Brussel sprouts and cabbage. Dr Susan B Roberts, author and nutrition professor at Tufts University, says, "Even transient iron deficiency in early life has lifelong negative impact on cognition and brain health." It can cause anemia, which ultimately leads to fatigue and dizziness, amongst other side effects.

Have something to add to this story? Share it in the comments below.