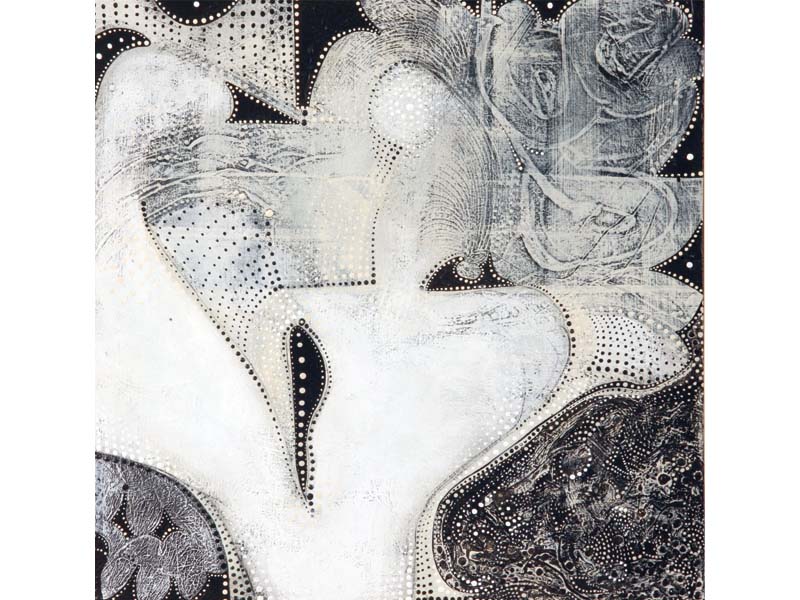 ---
KARACHI: Works by reclusive artist Unver Shafi Khan were exhibited at Koel Art Gallery on Thursday evening. The artist said he primarily spends his time focused on his work as he gets to narrate his tale.

These artwork pieces on display are acrylics on canvas done up in a Fabulist style. They were all painted between June 2015 and December 2016.

Karachi-based artist Khan said his last exhibition was at Canvas Gallery in 2004. Where has he been for the past 13 years? "I was doing group shows after the Canvas event but I really wanted everything to calm down and be quieter," he explained.


Colonial Drift No 4

In this series of paintings, which are more tilted towards abstracts, one finds a collection unlike any other collection in town. The work is hard to define and yet a pure joy for the eyes to view. Noticeably, there are varied colours in the works and viewers get to enjoy the vibrancy of the work as well as the symbolism.

Khan's father Zia was also present at the event and said. "I understand the artist; I think I understand my son now".

On a humorous note, when the younger Khan first exhibited in 1987, at Alhamra in Lahore, he recalled how his father had told journalists 'I certainly can't understand my son, let alone his paintings'.


August Head 2015

"It's Khan's first solo show at Koel Gallery. He is such a recluse and it took a while to pull him out of his shell but he was determined and really wanted to exhibit," said Noorjehan Bilgrami, owner of Koel Gallery. "These are contemporary miniatures and are subtle, yet playful. You will get to see larger oil on canvas work in October 2017 here at the gallery that he has promised to bring," she explained.

The exhibition continues at Koel Gallery till February 2.

Published in The Express Tribune, January 26th, 2017.