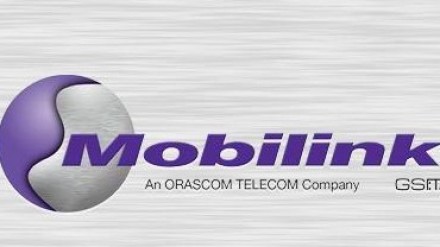 ---
LAHORE: Mobilink, Pakistan's market leader in cellular services and part of Orascom Telecom Holding (OTH), has posted strong revenues, higher EBITDA and increasing subscriber base in the first quarter of 2010 as compared to the same period last year.

According to the results published by OTH Mobilink subscriber base increased by 11.8%, closing at 31.6 million at the end of Q1 2010.

Mobilink EBITDA reached Rs9 billion, representing an increase of 20% over the same period last year and reflecting an EBITDA margin of 38.9% versus 35.8% in Q1 2009.

Mobilink closed the first quarter of 2010 with revenues of Rs23.1 billion showing a Year on Year increase of 10.5%.

Commenting on the results, Khaled Bichara, Group CEO, OTH shared that Mobilink has shown healthy revenue growth in comparison to Q1 of 2009, thanks to an increased number in subscribers.

Orascom Telecom continues to remain focused on delivering innovative and high quality services to over 96 million customers across the globe, Bichara added.

Expressing satisfaction on the results, Rashid Khan, Mobilink President and CEO, shared, "At a time when the market is approaching saturation point, I am pleased to share that our base is continually growing. The positive results are a strong reflection of Mobilink's investment in enhancing infrastructure to further improve quality of service. Our coverage, quality and network strengths have enabled us to post higher EBITDA, healthy revenues and add more subscribers in this challenging economic and competitive environment. We look forward to continuing this growth trend throughout the year."

Mobilink earlier announced plans to invest over $250 million in the country in 2010. This will bring the total investment made by the company in Pakistan to over $3.5 billion, which is the largest foreign direct investment by any cellular operator in the country.
COMMENTS (1)
Comments are moderated and generally will be posted if they are on-topic and not abusive.
For more information, please see our Comments FAQ