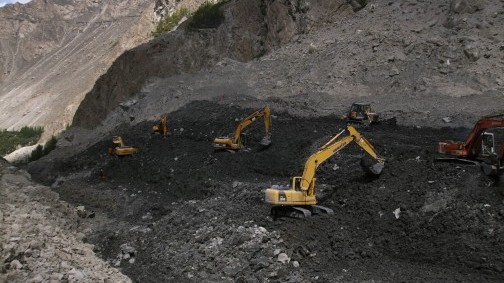 ---
RAWALPINDI: Lt. General Shahid Niaz said on Thursday that Pak-Forces have been working towards flushing out water from Atta Abad Lake, adding that that Pakistan Army is ready to face any threat.

He said that 50% of the danger had been averted owing to the spillway made to flush out the water from the lake that could have submerged many villages.

He said that the Terbela dam would not be affected by water outflow from Atta Abad.

Niaz also said that Pak-security forces had initiated safety measures since the first day the lake was formed and that the affected people of Hunza were being shifted to safe locations.

"We are certain that the dam will not burst with water outflow from the accidental lake," he added.

He said help is also being taken from international experts.

While DG FWO Major General Najeeb Ullah briefed the media about the technicalities of the spillways option and presented images and graphics of ongoing work at Atta Abad lake.

He said that the flushing out of water from the lake would start between May 20 and 23.
COMMENTS
Comments are moderated and generally will be posted if they are on-topic and not abusive.
For more information, please see our Comments FAQ