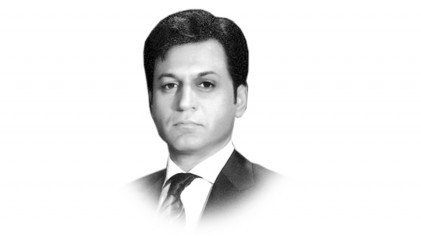 ---
I don't know which is worse: being financially or morally bankrupt. We seem to be nearing both. For the financial aspect, we'll have to judge the forthcoming budget, but as far as the moral dimension is concerned, let's judge the actions of our prime minister.

On Tuesday he went to Muzaffargarh to campaign for the infamous Jamshed Dasti. The said gentleman is – how should I say it – a cheat. He cheated his voters, his party, the state, and the people of Pakistan. In the last election he bought himself a fake degree. Basically he cheated and he lied. His degree was challenged, he was hauled up before the Supreme Court where he made a fool of himself and then to save himself further humiliation he did the only honourable thing he could do: he resigned. The PPP high command then did what to them was the honourable thing — they gave Dasti the party ticket to contest from the same constituency in the by-elections which were being held because the seat had fallen vacant, because, you guessed it, Dasti had resigned, because he cheated and lied.

So far, so bad. Now the prime minister went a step further. He went to Dasti's rally and praised him to high heaven. And if this wasn't enough, in clear disregard of the Election Commission's rules, he told the people of the constituency that they would get mega projects (one of which alone is worth a billion rupees) if they voted for the candidate.

Surely, the prime minister should have known the following rule laid down by the Election Commission of Pakistan: ECP Code of Conduct 2007, Article (3):

"[A]fter the announcement of the election schedule till the day of polling, no candidate or any person on his behalf shall, openly or in secret, give any subscription or donation, or make promise for giving such subscription or donation, to any institution of their respective constituency or to any other institution, nor shall commit to undertake any development project in the respective constituency." And here's Article (16) of the same Code of Conduct: "Ministers shall not combine their official visits with election campaign."

Can it get any clearer than this? Actually it can. On May 13 the prime minister stood in the National Assembly and mangled logic and reason magnificently. Justifying Dasti's ticket, he said it was the party's decision and he had to abide by it. Say what? And check this logic out: he said his brother had applied for the same ticket and since Dasti got it, if he had not campaigned for him, people would have said he was holding a grudge because his brother was turned down. What is this? A family soap opera?

Dasti is one of hundreds of politicians who submitted fake degrees to make their way into parliament. They're all morally bankrupt, as are those who defend them. This whole sorry saga of fake degrees is fast exposing the hypocrisy that infests our political system. It's not just the prime minister and his party that have come out looking bad from this whole episode. If the PPP has given the ticket to Dasti, then the PML-N has also awarded tickets to established fake degree holders like Azam Chela from Jhang (he won the by-election), and Ajmal Asif from Faisalabad — he's contesting the upcoming poll.

The Election Commission, whose responsibility it is to keep a check on these excesses, and haul up the prime minister for flouting the Code of Conduct, is sleeping. What else can it do? From its lack of action, it would be fair to say that it is a toothless and spineless body. Just like the fake degree holders and their apologists. Shame on the whole lot.

Published in the Express Tribune, May 14th, 2010.