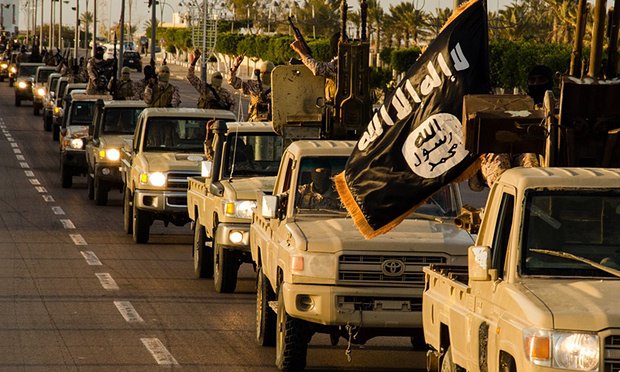 ---
WASHINGTON: More than 80 Islamic State militants, some of whom were believed to be plotting attacks in Europe, died in US air strikes on camps outside the group's former North African stronghold of Sirte in Libya, the United States said on Thursday.

"These strikes were directed against some of ISIL's external plotters," US Defense Secretary Ash Carter told a Pentagon briefing, using an acronym for Islamic State.




"They certainly are people who ... were actively plotting operations in Europe, and may also have been connected with some attacks that have already occurred in Europe," Carter said. The US attack on Wednesday night was led by two B-2 bombers, which took off from Whiteman Air Force Base in Missouri to carry out a 30-hour round-trip bombing run. They dropped about 100 precision-guided munitions on the camps.

No sign of struggle: Malta hijack ends peacefully as Gaddafi loyalists surrender

The attack took place 28 miles southwest of Sirte, targeting fighters fleeing Libyan forces clearing them from Sirte with support from US air strikes.

Libyan forces finished retaking the city in early December after a nearly seven-month battle in a major blow to IS that left the group without any territory in Libya.

Still, Libyan officials say hundreds of militants may have escaped before the battle or in its early stages, and local IS leaders have spoken of trying to regroup outside the city.

A statement from Libya's UN-backed Government of National Accord (GNA) in Tripoli said the strikes were 'preemptive steps to foil attempts' by IS to stage new attacks on Sirte as well as other areas of the country.

Real-life Libya skyjack stalls Malta airport film shooting on hijack

The strikes appeared to be intended to shore up the GNA and protect recent gains in oil production from possible militant attacks, said Geoff Porter, head of North Africa Risk Consulting.

The GNA has received strong backing from the outgoing US administration but has struggled to win support inside Libya or reverse the chaos that developed after rebels overthrew Muammar Gaddafi in 2011 with help from NATO.

It's unclear whether Donald Trump, who takes office as US president on Friday, might seek to alter US policy in Libya.

The United States carried out nearly 500 air strikes against IS targets in Sirte between August and December.

It had previously carried out several isolated strikes against militant targets elsewhere in Libya.

Published in The Express Tribune, January 20th, 2017.