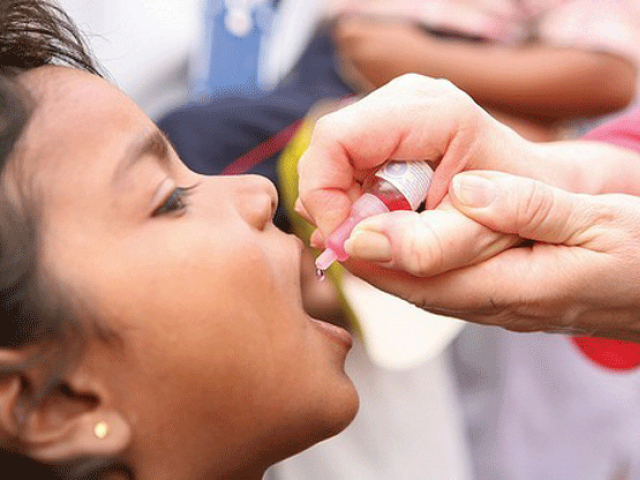 ---
ISLAMABAD: More than 31.8 million children have been vaccinated against the poliovirus in the year's first countrywide campaign against the crippling disease.

Though the polio campaign was successfully held in most parts of the country, the drive had to be delayed till January 29 in a few districts of Khyber-Pakhtunkhwa, Gilgit-Baltistan, Fata and Balochistan.

The overall progress of the first nationwide campaign was reviewed by the National Emergency Operation Centre (EOC).

Of the targeted 37.3 million children, 31.8 million children have been vaccinated in the first three days of the drive.

The PM's focal person for polio eradication, Senator Ayesha Raza Farooq, appreciating the work of all provincial and district teams on overcoming weather challenges, urged reinvigorated efforts during the final push.

Polio drive in FATA

After reviewing the successful campaign in rest of Fata, Emergency Operation Centre (Fata) has welcomed the Agency Polio Eradication Committee (APEC)'s decision to start the polio campaign in the Khyber Agency from January 23.

Published in The Express Tribune, January 20th, 2017.