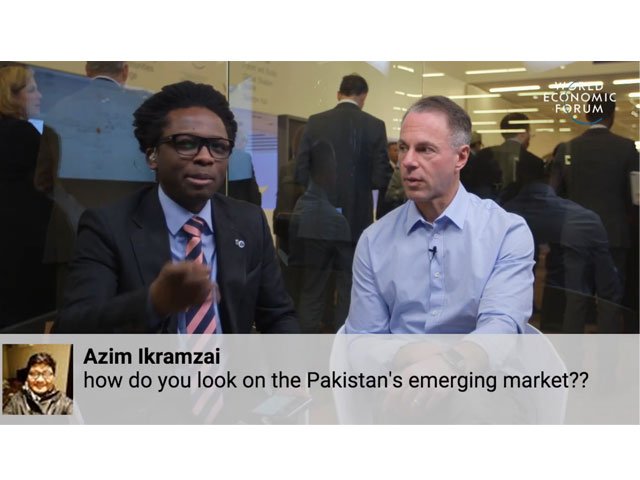 ---
ISLAMABAD: eBay Chief Executive Officer Devin Wenig termed emerging markets as the fastest growing e-commerce markets in the world, a statement that originated with a query on Pakistan.

In an earlier version of the story, APP – the state-run news agency –  quoted Wenig to have said that Pakistan was the fastest growing e-commerce markets in the world, which was then clarified as a statement meant for emerging markets in general.

Speaking at the World Economic Forum (WEF), Wenig was asked how he looked at Pakistan's emerging market. The question was rephrased to broaden the scope from Pakistan to emerging markets in general to which Wenig said "it (emerging markets) is the fastest growing markets we have around the world.

[/fbvideo]

Google to promote e-commerce in Pakistan, says director

"Anywhere where wealth is growing and technology is being adopted, e-commerce is being adopted like crazy," continued Wenig in his remarks.

According to the eBay CEO, the perfect opportunity for e-commerce was in countries where people were growing in wealth, but did not have access to goods. "People use e-commerce to get access to those goods."

'Pakistani e-commerce expected to hit $1b by 2020'

When asked as to why eBay was not in Pakistan, Wenig said that the e-commerce giant did not have a local Pakistani version, however, there were customers shopping from the country on various eBay sites.

"We absolutely encourage you to shop, and we will get our goods and services in Pakistan for sure. Go and use eBay in Pakistan," said Wenig.


COMMENTS (1)
Comments are moderated and generally will be posted if they are on-topic and not abusive.
For more information, please see our Comments FAQ