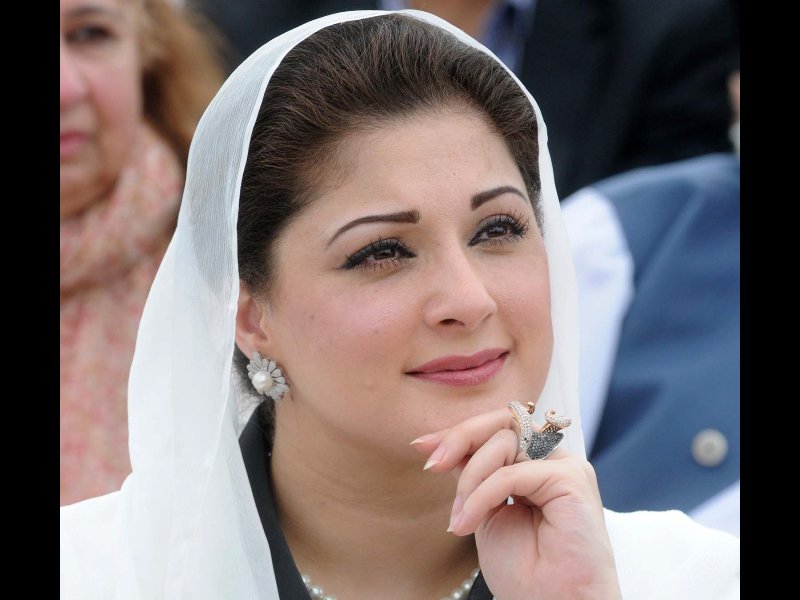 ---
ISLAMABAD: Prime Minister Nawaz Sharif's daughter Maryam Nawaz on Tuesday in her reply to the Supreme Court said she is not dependent on the premier since her marriage in 1992.

Maryam Nawaz's counsel, Shahid Hamid, presented details of assets and taxes paid by her in agriculture and non-agriculture income.

Maryam in her reply maintained that she was not her father's dependent after her marriage in 1992 to Captain Safdar, and that she lives with her husband. In her reply, she stated the Raiwind Estate comprising of five homes belongs to  her paternal grandmother.


PM's counsel continues arguments


Prime minister's counsel Makhdoom Ali Khan during the course of the hearing cited several judgments to establish that the apex court cannot adjudicate PM Nawaz on the basis of his speeches in Parliament.

The top court, however, observed that the privilege of lawmakers to say anything in Parliament without being held accountable was not absolute under Article 66 of the Constitution.

"Privilege of parliamentarians to say something in Parliament is not absolute under Article 66 of the Constitution," Justice Azmat Saeed Sheikh remarked during the hearing of the case against the premier and his family.

PM's parliament speech beyond SC remit: counsel

However, Justice Asif Saeed Khosa in his observation said nobody was prosecuting the prime minister on the basis of his speeches in the Parliament but the court was deliberating on whether it could look into the premier's speech or not in the context of the case.

"These were not regular parliamentary proceedings as the prime minister himself volunteered to say something on the Panama Papers issue," Justice Khosa said. "Committing a crime is not performance of official duty and the Parliament is not an island where you can do whatever you want," he added.