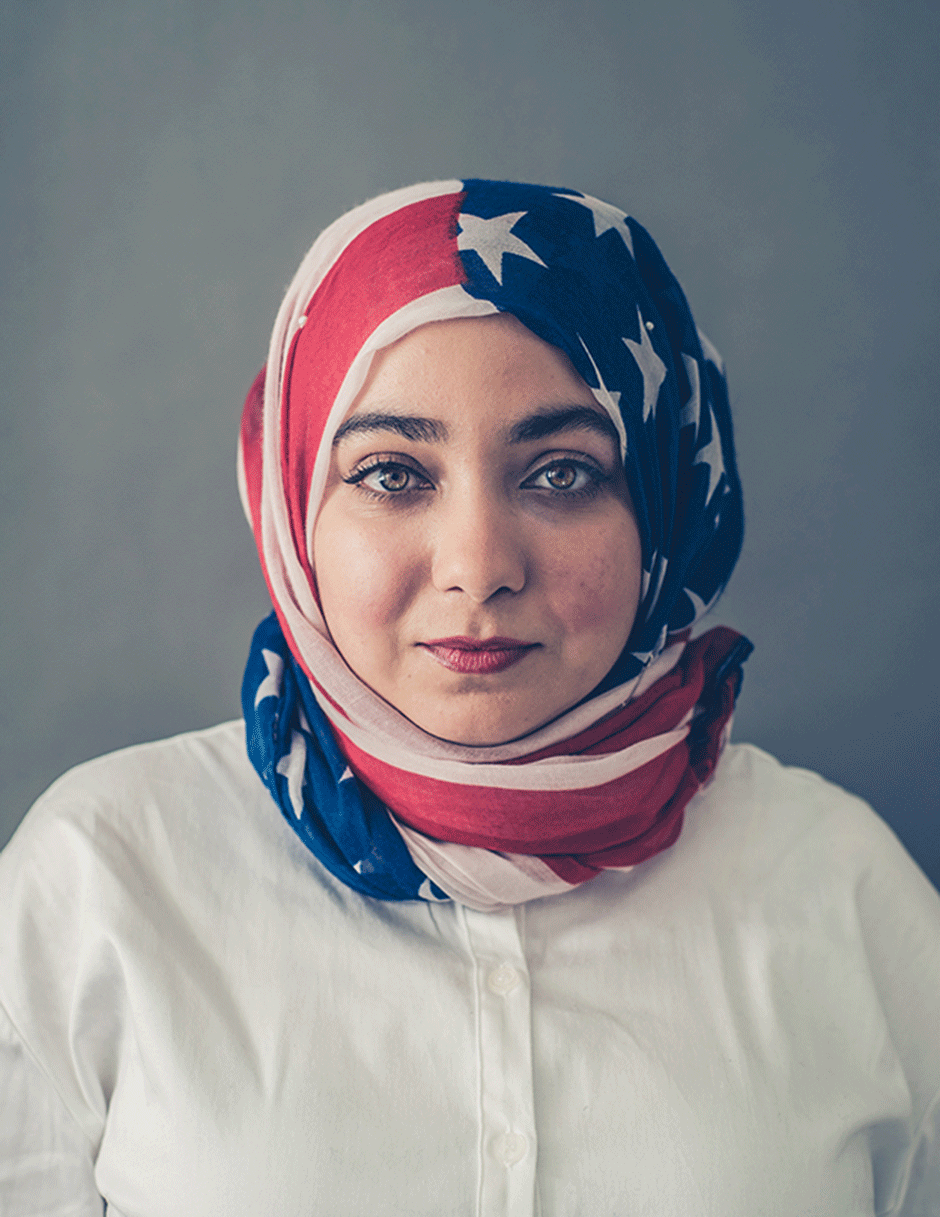 ---
In a world where politicised images of American Muslims are continually being depicted as a plagued foreign diaspora, photographer Mark Bennington took the initiative to present Muslims in a more positive light.

In a new photo series entitled 'America 2.0', Bennington sets out to tell the stories of young Muslim adults in New York City. According to Bennington, these young Muslims are imperative to the next generation whose stories needed to be heard.

Rights advocates slam Trump plans on Muslim immigrants, refugees

"As a photographer, and as someone whose signature style is emotive portraiture, I decided to not only immerse myself in understanding "the other side" of Muslim life in America but moreover capture the joy and harmony of it," Bennington said of his inspiration behind the series.

"There is no doubt that the election season played an important role in kick-starting this project. Now more than ever, we, as the American public, are faced with images and propaganda of "the other" – be it Muslims, Mexican immigrants, the African-American community, the LGBTQ community, the list goes on," he said.

The basis for the project was to capture Muslim youth just being 'themselves'. Without maintaining all the focus on their Muslim identity or faith, Bennington thought it vital to substantiate each photograph with a story or narrative of who each subject was. "My focus was less on their Muslim identity or faith and more on their experiences of being young adults in NYC," he explained.

The project aims to represent America's next generation, providing a snapshot into the stories of socially conscious, high networked youth who are simultaneously bearing the brunt of past socio-political failures and carrying the mantle for the country's future.

Trump says restricted entry for Muslims necessary as world is 'a total mess'

"Through this project, I wanted to discover for myself, a middle-aged white guy from Northern California, the other side of the Muslim narrative – the side that speaks of everyday experiences, rites of passage, universal friendships and all-embracing faith," Bennington explained, adding that "I asked them about their high school experiences, their network of friends, sports, dating, favorite bands, fashion."

And what Bennington found was quite remarkable. "They are vivacious, earnest, informed youths eager to participate in their American democracy. And they are so much more than the label 'Muslim'; they are ambitious bloggers, rebels, students, singers, and CEOs. In short, through this project, I want to modestly change the discourse of difference into one of inclusivity."

Here we look at 17 stories of young Muslims and their experiences in New York City.