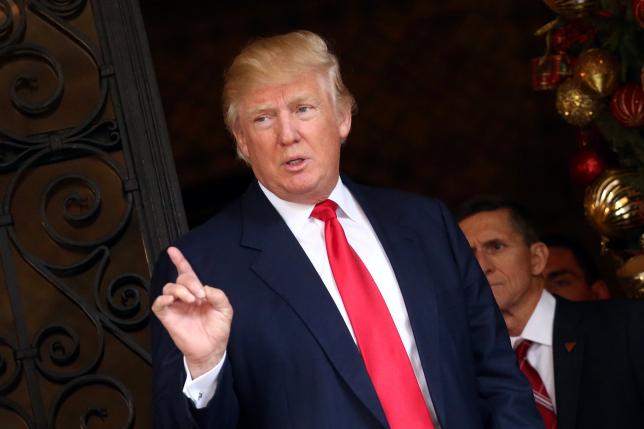 ---
ISLAMABAD: With Donald Trump set to take oath as the next president of the United States this week, Pakistan is preparing a detailed presentation about its successes against terrorism for his administration. The move is aimed at dispelling the perception that Pakistan fight against militant groups is selective.

Zardari leaves for Dubai ahead of his trip to Washington for Trump's inauguration 

Officials familiar with the development told The Express Tribune that the incoming Trump administration has given encouraging signals for improving ties with Pakistan. Taking advantage of this, the government has decided to reach out to the Trump administration to give it comprehensive presentation about Pakistan's major gains against both local and foreign terrorist groups.

As part of the proactive policy, according to one official, the army last week took a top US general to North Waziristan to show him firsthand how Pakistan has dismantled hideouts of not only local but many foreign militant outfits as well. Resolute Support Mission Commander Gen John W Nicholson was the first top US military official to visit a place once considered a no-go area because of the presence of local and foreign militants.

Trump refused $2 billion Dubai deal

Officials said once the Trump administration settles down, the government might send a high-level delegation expected to be headed by the army chief and other officials to Washington for wide-ranging discussions on the future of security and defense cooperation between the two countries.

During President Barack Obama's eight-year term, relations between Pakistan and the US have often been marred by trust deficit largely due to questions raised by Washington over Pakistan's fight against terrorism.

Even following the recent terrorist attacks in Afghanistan, the Obama administration pointed fingers at Pakistan for allowing terrorist groups to maintain 'safe havens' on its soil. Islamabad strongly rebutted the charge.

Trump's pick for Pentagon vows to mend trust with Islamabad 

Pakistan believes that the Obama administration's allegations had more to do with hiding its own failures in Afghanistan.  "And Pakistan is easy scapegoat for them (US)," said a senior Foreign Office official while requesting anonymity.  The official hoped the new US administration would take a fresh start and form policies keeping in view the ground situation.

Independent analysts believe that the US is aware of Pakistan's importance in the region and hence the Trump administration would not resort to any drastic measures. There are concerns even within the US establishment that any harsh measures would push Pakistan further towards China and Russia with whom Islamabad's ties have seen unprecedented improvement.

 

Published in The Express Tribune, January 16th, 2017.
COMMENTS (5)
Comments are moderated and generally will be posted if they are on-topic and not abusive.
For more information, please see our Comments FAQ