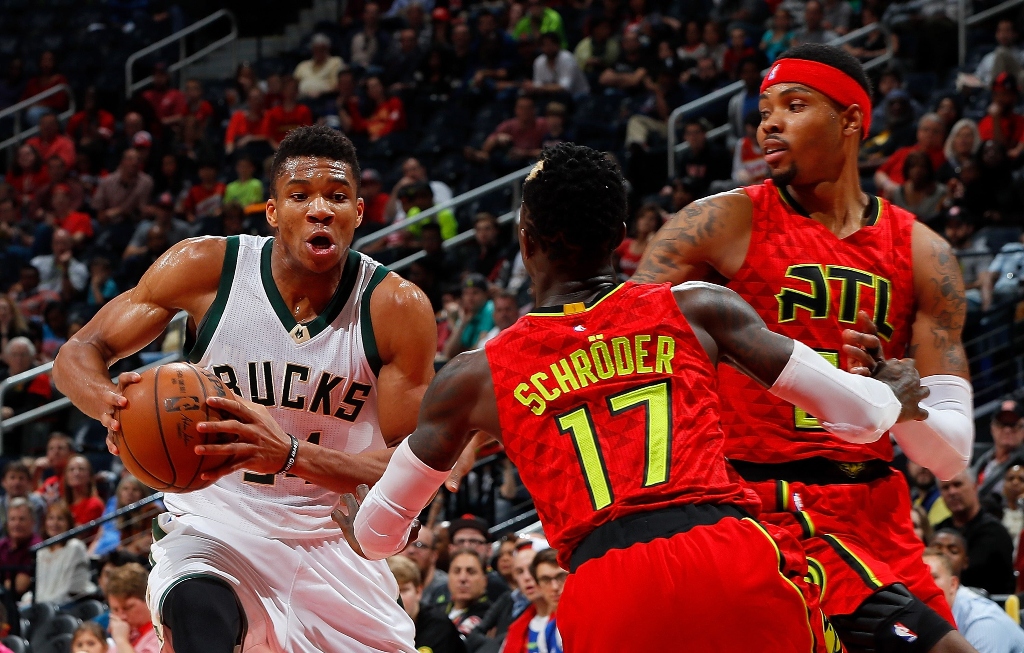 ---
LOS ANGELES: Giannis Antetokounmpo piled up 33 points but was unable to prevent the Milwaukee Bucks from sliding to a 111-98 defeat against the Atlanta Hawks on Sunday.

Greek star Antetokounmpo also added eight rebounds and six assists but it was not enough to prevent Atlanta grabbing a win which saw them improve to 23-17.

It was Atlanta's eighth win in nine games, a run of results which has left them firmly in fourth place in the Eastern Conference standings.


End of an era: Black Mamba's last sighting


Atlanta's latest victory came after a 20-point performance from veteran small forward Mike Dunleavy.

The 36-year-old, playing only his second game since joining in a trade with Cleveland, hit four of five three-pointers and contributed three rebounds and two assists.

Kent Bazemore led the scoring for Atlanta with 24 points, including four three-pointers. Paul Millsap had 18 points, eight rebounds and five assists.

Milwaukee had forged into an 11-point lead in the first quarter, going 20-9 clear after Malcolm Brogdon's three-pointer.


Sports event: Basketball tournament at Sadiq college


Atlanta powered back into the contest however with Millsap scoring a three-pointer to help tie it at 36-36 heading into the second quarter.

Atlanta gained momentum to lead 60-53 at the half, steadily building their advantage to go 79-69 ahead towards the end of the third quarter.

Antetokounmpo scored 13 points to keep the Bucks close at 88-83 entering the fourth quarter.


China top court rules in favor of Michael Jordan in trademark case


But Atlanta were able to stretch their advantage at crucial times and with Dwight Howard completing his 26th double-double via 16 points and 14 rebounds, the Hawks held on for the win.