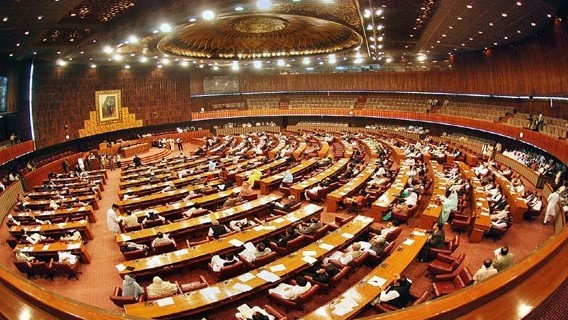 ---
ISLAMABAD: Minister for Privatization Waqar Ahmed Khan on Thursday, told National Assembly that the government is mulling over restructuring of eight units which are running in losses, to improve their functioning and make them profit-earning entities.

Replying to a question, the minister said the Cabinet Committee on Restructuring is considering to reorganise eight units, which are incurring losses of billions of rupees annually to the national exchequer and their privatisation at the moment would serve no purpose.

He said among the entities to be restructured were Pakistan International Airlines (PIA), Pakistan Railways and Pakistan Steel Mills, Utility Stores Corporation and others.

The minister said as part of restructuring, a board of the respective organization would be reformed and top officials, including the Chief Executive Officers and others would be hired form the market, purely on merit basis.

To a question, he said the Council of Common Interests has put almost 56 organizations on its list of privatization but assured  the government would not privatise any of those entities rather would focus on their revamping and reformation.

Waqar Ahmed Khan told the House that PIA owns 99 percent shares in Roosevelt Hotel, which brings revenue of almost $16 million annually.

Mentioning to PTCL privatization, he said Etisalat still owes $800 million to the government and talks are underway to recover the amount.

He said 90 percent of the privatisation money is supposed to be spent on debt retirement. However, any mechanism to check the expenditures is not yet in place.
COMMENTS (5)
Comments are moderated and generally will be posted if they are on-topic and not abusive.
For more information, please see our Comments FAQ