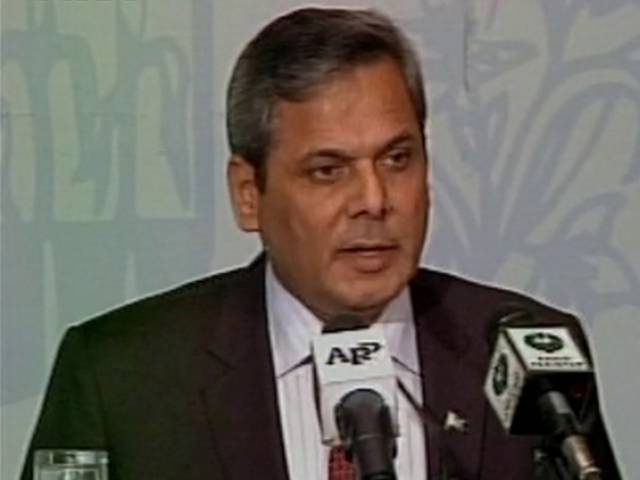 ---
The Foreign Office has once again rejected allegations of terrorist safe havens in the Federally Administered Tribal Areas (Fata), saying Pakistan does not allow its territory to be used for attacks against any other country.

Responding to queries during the weekly news briefing on Friday, spokesperson Nafees Zakaria said Afghanistan was infested with a number of terrorist organisations due to its instability.

This, he added, created space for terrorist elements such as Haqqani network's leadership, Tehreek-e-Taliban Pakistan, Daesh, and al Qaeda, among other terrorist organisations.

COAS denounces Afghan bombings

"It is, therefore, not appropriate to blame others for the adversities due to the deteriorating security situation in Afghanistan. The oft repeated claims regarding safe havens are, therefore, more of a rhetoric than anything else," the spokesperson maintained.

Zakaria emphasised that foreign elements were exploiting the situation, using Afghan soil against Pakistan, in particular, and the region in general. "The activities of Indian spy agency RAW and its nexus with Afghan agency NDS remain a matter of deep concern for Pakistan."

He highlighted that Pakistan's contribution to fight against terrorism and its sacrifices were acknowledged by the world, including the United States and European Union.

Pakistan, he added, lost thousands of its citizens and economic losses of more than $100 billion due to terrorism. The success of Zarb-e-Azb are manifested in the improved security and economic situation, particularly at Pakistan-Afghanistan border, he said.

Afghans push for Taliban 'safe zone' to outflank Pakistan

Zakaria reiterated that Pakistan remains committed to peace efforts in Afghanistan as it is not only in the interest of the region but more importantly, itself. "It is unfortunate that the country's sincere efforts towards stability in Afghanistan are being maligned," he added.

The spokesperson reaffirmed Pakistan's policy of cooperation with the international community to defeat terrorism. "Pakistan will not indulge in blame game and expects others to do the same."
COMMENTS (2)
Comments are moderated and generally will be posted if they are on-topic and not abusive.
For more information, please see our Comments FAQ