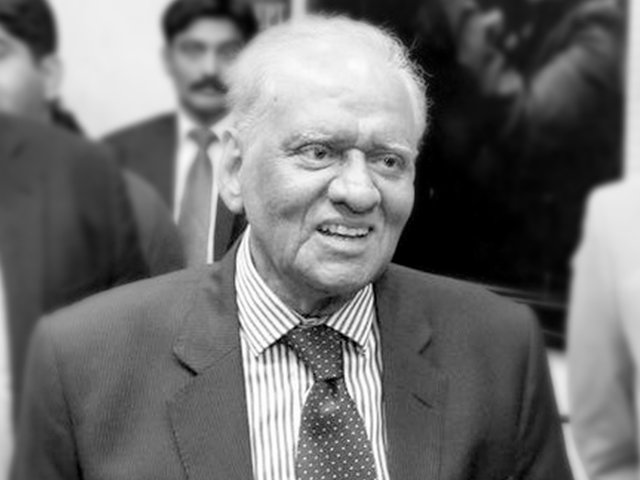 ---
KARACHI: Funeral prayers of Sindh governor Justice (retd) Saeeduzzaman Siddiqui were offered in Karachi on Friday.

The 79-year-old passed away on Wednesday after suffering from chest pain. Mufti Taqi Usmani led Siddiqui's funeral prayer after Friday prayers at the Governor House.

Sindh governor Justice (retd) Saeeduzzaman Siddiqui passes away

Sindh Chief Minister Murad Ali Shah, former CM Qaim Ali Shah, PTI leader Arif Alvi, Karachi Mayor Waseem Akhtar, Chief Justice Sindh High Court Sajjad Ali Shah, MQM leaders Farooq Sattar and Khawaja Izhar, were also present at the Governor House, along with Corps Commander Karachi and DG Rangers Sindh.

The former Supreme Court judge, who replaced Ishratul Ibad Khan as 31st governor of Sindh, fell ill soon taking oath of the Governor's office.

After remaining under treatment for over 30 days, Siddiqui had returned from hospital on December 16. He later moved to his official (governor's house) residence and continued to rest on the first day after assuming office.

Saeeduzzaman sworn in as 31st Sindh governor

Last week he refused to ratify the Sindh Assembly's forced conversion bill, officially known as Criminal Law (Protection of Minorities) Bill.

The private bill – jointly moved by the ruling PPP and the PML-F lawmakers and unanimously passed by the assembly on November 24 –recommended that change of religion not be recognised until a person becomes 18 years old.