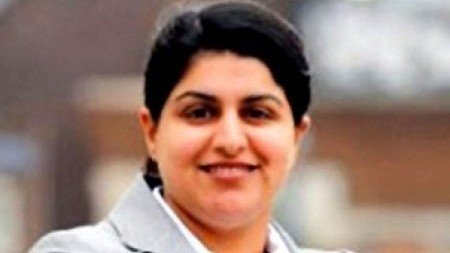 ---
LONDON: Pakistani descent Sayeeda Hussain Warsi secured the honour of being the first Muslim member of British Prime Minister David Cameron's cabinet on Wednesday.

Sayeeda Warsi, who has been politically active from her early college days, is a lawyer by profession. She is the former vice chairman of the Conservative Party. Warsi has been a speaker on issues as varied as forced marriages, prison conditions and business network links.

She has worked overseas on a research project on forced marriages for the Ministry of Law in Pakistan and for the women's empowerment charity-the Savayra Foundation.