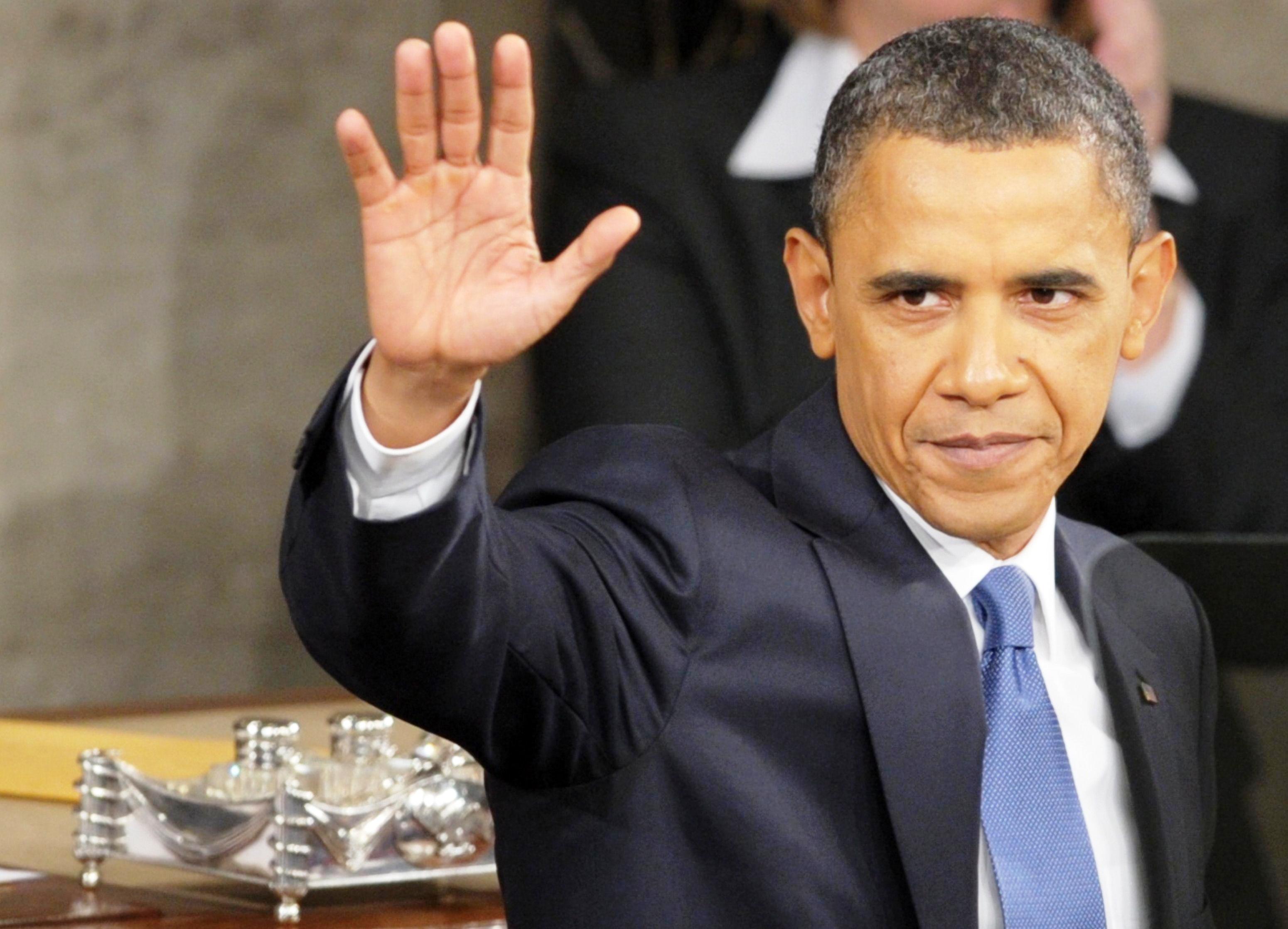 ---
WASHINGTON: United States President Barack Obama said on Wednesday that Washington has been encouraged by Pakistan's recent anti-militant gains in its tribal border regions with Afghanistan.

He underscored that asserting full control over historically ungoverned areas would take time and urged for continued international engagement with Islamabad and Kabul. "I am actually encouraged by what I have seen from the Pakistani goverment over the last several months," he said in a joint press conference with President Hamid Karzai at the White House.

Obama was responding to a question by an Afghan journalist, who sought to blame Pakistan for all of Afghanistan's failures. "But," Obama reminded, "just as it is going to take time for Afghanistan's economy, for example,  to fully recover from 30 years of war, it is going to take some time for Pakistan even where there is a will to find a way to effectively deal with these extremists in areas that are loosely governed from Islamabad."

The US president praised Islamabad's anti-terrorism commitment and underlined the the vitality of sustained engagement with Pakistan towards grappling with the extremist challenge in the restive Afghan border region.

"Indeed, Pakistan's major offensive against extremist sanctuaries - both against the leadership of al Qaeda and its affiliates advance the security of Pakistanis, Afghans and Americans alike," Obama said. "Part of what I have been encouraged is Pakistan's willingness to start asserting control over some of these areas. But it is not going to happen overnight," cautioned the US president in a recognition of the toughness of the challenge.

He also pointed out that Pakistan has offered huge sacrifices in its fight against homegrown Taliban and al Qaeda militants, who spilled over into its border areas from Afghanistan following US invasion of Kabul in late 2001.

"President Karzai and I discussed the only way ultimately that Pakistan is secure, is if Afghanistan is secure. And the only way Afghanistan is secure is if the sovereignty, the territorial integrity, the Afghan constitution and the Afghan people are respected by their neighbours."

President Obama also referred to the trilateral mechanism of talks between Pakistan, Afghanistan and the United States to coordinate efforts aginst militants in the restive border regions. In this respect, he cited last year's White House meeting with President Zardari and President Karzai, which emphasised the the fact that "our security is intertwined."

"I think there has been in the past a view on the part of Pakistan that their primary rival, India, was their only concern. "I think what you have seen over the last several months is a growing recongition that there is a cancer in the midst that the extremist organisations that have been allowed to congregate and use as a base frontier areas to then go into Afghanistan, that that now threatens Pakistan's sovereignty."

At the same time, Obama also stressed the need for continued efforts to build trust between anti-terrorism allies. "Our goal is to break down some of the old suspicions and the old bad habits and continue to work with the Pakistani government to see their interest in a stable Afghanistan, which is free from foreign meddling. And that Afghanistan, Pakistan, the United States and the international community should all be working to reduce the influence of extremists in those regions."

Obama emphasised the importance of regional cooperation to stem the tide of Taliban insurgency in Afghanistan and particularly highlighted cooperation with Pakistan "because our strategy has to succeed on both sides of the border."
COMMENTS (4)
Comments are moderated and generally will be posted if they are on-topic and not abusive.
For more information, please see our Comments FAQ