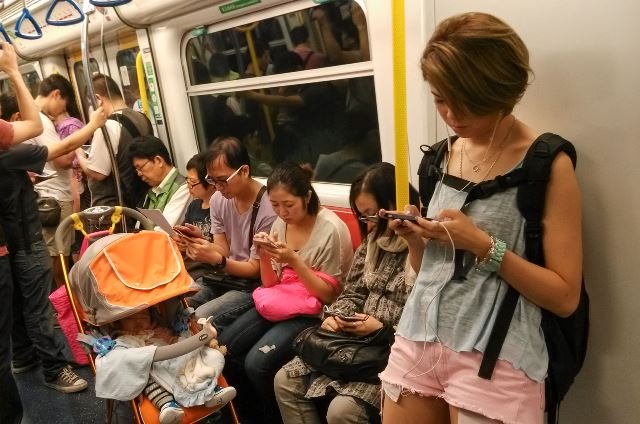 ---
China's top messaging app, with over 840 million active users, is trying something radical. WeChat is today rolling out "mini programs," embedded apps which require no download or install.

Tencent chose to use "mini programs" because Apple would not permit the use of the word "app", according to Ma Huateng, CEO of the US$240 billion firm that runs WeChat.

After months of beta testing, many companies have these instant apps ready for use within WeChat.




"Mini programs are deliberately meant to be discovered socially through friends or in the real world by scanning QR codes.

Chinese AI robot takes on humans in reality TV show

There is no official app store for mini programs," says Matthew Brennan, co-founder of China Channel and a keen watcher of how WeChat is used by businesses.

Google showed off a similar feature called Instant Apps for Android in May last year, but it has yet to launch.




Great mall of WeChat

Once used, these instant apps remain listed within a user's WeChat, but can be removed easily with a swipe – just like a message.




One additional feature available only on Android: the WeChat instant apps can be pinned to your phone's homescreen.

Developers – both startups and major brands – will likely create WeChat instant apps for very particular things, rather than one app in the conventional way done on the app stores, an entrepreneur involved in the WeChat beta over the past few months tells me. For example, a food delivery startup might create a lunch instant app devoted to office workers, another for coffee deliveries, and then yet another for pizza lovers.

The car of the future wants to get to know you

WeChat instant apps are an evolution of its brand accounts, which allow for online shopping and a wide range of other services.

With so many features possible, the new "mini programs" pose a challenge to Apple's App Store and to the array of Android app stores popular in China. They could also pull people away from Baidu and other search engines.

Half of WeChat users spend at least 90 minutes each day within the app. With its "mini programs," China's social media giant wants even more of people's time.

This article originally appeared on Tech in Asia.
COMMENTS
Comments are moderated and generally will be posted if they are on-topic and not abusive.
For more information, please see our Comments FAQ