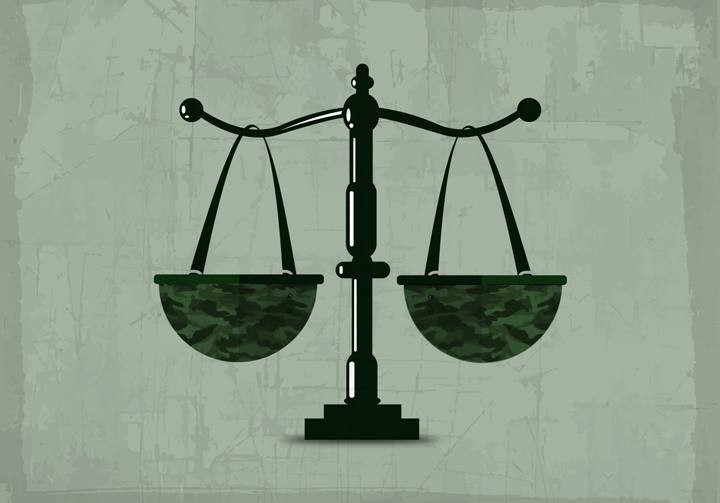 ---
ISLAMABAD: The federal government has summoned the parliamentary leaders of National Assembly parties to discuss the future of military courts, whose mandated term lapsed on Saturday.

The government is also considering convening an all parties conference (APC) over the matter, a government source said.

On Sunday, the NA secretariat sent a message to parliamentary leaders in the lower house to attend a special meeting on Wednesday. A source said the NA speaker will discuss the future of military courts with parliamentary parties' representatives in this meeting. Pakistan Tehreek-e-Insaf's parliamentary leader in NA Shah Mahmood Qureshi confirmed the invitation for the meeting on January 11.

When asked about his stance, Qureshi stated that at the time of establishment of military courts, it was decided that the government would empower the judicial system with witness protection and other reforms. "It has been two years and I on behalf of my party will ask government what they have done so far to reform the flawed judicial system," he said.

Recently several politicians also expressed reservations about extending the tenure of military courts. Jamaat-e-Islami Amir Sirajul Haq had called for strengthening civilian courts instead of extending the term of military courts. Jamiat Ulema-e-Islam Fazl chief Maulana Fazlur Rehman – who was opposed to military courts in the 2015 APC which led to their establishment – also recently said extending the courts' term would be a failure of the civilian government as they had undermined civil courts.

Both, political parties and legal experts have been criticising the government for not commissioning the required legal reforms in the judicial system to address the reasons that led to the establishment of military courts.

Prime Minister's Special Assistant on Law Barrister Zafarullah has responded to the criticism, saying that bringing those reforms was the job of the provinces. "We will present our performance during this duration in upcoming meetings to the parties," he concluded.

The military courts were set up through the 21st amendment, which was passed by both houses of parliament on January 6, 2015. Consensus on the courts was reached in an APC convened in the aftermath of the grisly attack on the Army Public School in Peshawar.  The amendment had a sunset clause according to which it would expire on January 7, 2017. Around 12 military courts were set up for a period of two years for the speedy prosecution of terror suspects.

Published in The Express Tribune, January 9th, 2017.