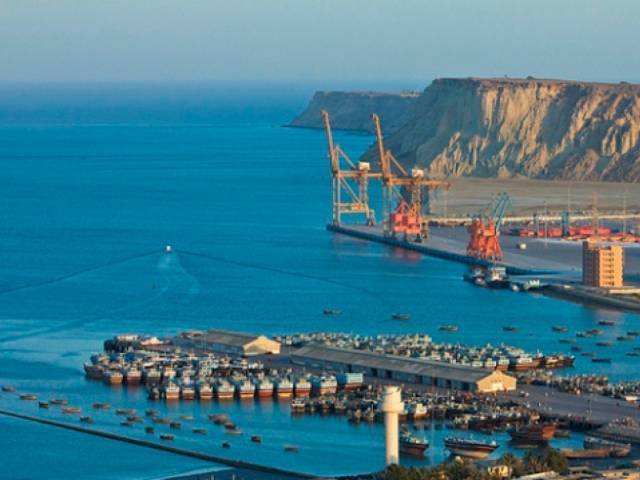 ---
NORTHAMPTON: Recent news of China's rail-freight service to Britain has caught global attention and brought railways as a source of transportation back into the limelight. The train will cover more than 12,000 km (7,500 miles) and pass through 14 European cities before reaching London in a passage of 18 days. The freight train not only offers a cheaper means of transport but is also time efficient since the current sea route between East Asia and China takes almost 30 days.

This project is part of Chinese President Xi Jinping's 'One Belt, One Road' initiative to create a modern Silk Road to boost commercial ties across Europe, Asia, Africa and the Middle East. China has increasingly invested in the transportation sector – having invested about $232 billion over 2005-16 globally. A look back in history tells us that almost 150 years earlier Britain was heavily involved in investment and construction of railways around the globe.

A brief history of railways around the globe

Early railway history involved tracks made of stone or wood and can be traced to the early Greeks. With technological advancement, mechanised rail transport systems were invented and first appeared in England in the 1820s. These systems which made use of the steam locomotive were crucial in the age of Industrial Revolution and played an important role in the development of export economies across the globe. The growth of railways in Britain alone in the nineteenth century can be judged from the fact that railway tracks covered 98 miles in 1830 which grew to a whopping 10, 433 miles by 1860. This was also the time in which railways in America and other European powers such France and Germany were developed.




The UK capital market underwent a major transformation during this time with large capital intensive companies raising equity from arm's length investors. This resulted in an increase in the value and number of companies listed on the London Stock Exchange and beyond London too (Turner, 2016)

Global development of railways was happening along growth and advancement of other industries such as banking and finance. European countries such as Britain, France and Germany having a surplus of savings were looking for territories and industries around the world for better investment opportunities. These investment flows led to financial development and capital deepening in emerging market nations of that era primarily through investment in infrastructure.

Infrastructure investment in railways in colonies also took place in Britain's colonial empire. Railways in Canada were initiated by building the Grand Trunk Railway in 1853. In the same year, commercial train journeys had commenced in India – the first commercial train was between Bombay and Thane by the Great Indian Peninsular Railway.

Railways in British India

India provided a fertile ground for providing key raw material for industrial towns in Britain. However, a complete transportation network was needed to be laid out to bring it from the place of harvest to the port city. This resulted in the construction of routes across India and the rise of cities serving as ports such as Karachi. The first railway line for public traffic was laid out in the city on May 13, 1861 between Karachi City and Kotri. Different sections on existing main line from Peshawar to Lahore and Multan and branch lines were constructed in the last quarter of 19th century and early years of the 20th century. Network expansion in India was most rapid between 1860 and 1880 and by 1909 India had the fourth largest railway network around the globe.

CPEC and railways

Besides road infrastructure, railways are also a component of the China-Pakistan Economic Corridor (CPEC). Recently, two strategically important $10 billion projects were cleared for upgrading a mainline of the Pakistan Railways to smoothen CPEC related traffic. The current rail system needs a major overhaul and CPEC provides investment funds for upgrading and modernising the existing infrastructure.

Railways have played a huge role in boosting the economies, both direct and indirect. It reduces transportation costs bringing markets and people close together. It also has indirect benefits through creation of economic activity in backward-linkage industries such as engineering, construction, coal mining and iron production. Tony Judt, late professor at NYU in one of his essays for the New York Review of books has rightly said, "No other industry has wrought or facilitated change on the scale that has been brought about by the invention and adoption of the railway."

The writer is an economist and ex-central banker 

Published in The Express Tribune, January 9th, 2017.

Like Business on Facebook, follow @TribuneBiz on Twitter to stay informed and join in the conversation.

 
COMMENTS (1)
Comments are moderated and generally will be posted if they are on-topic and not abusive.
For more information, please see our Comments FAQ