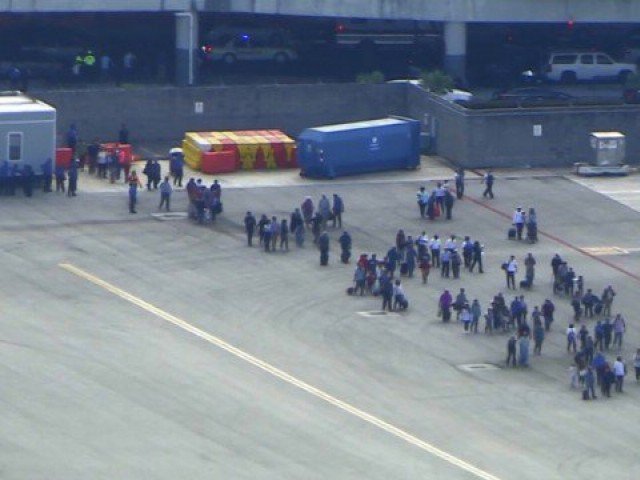 ---
FORT LAUDERDALE, FLORIDA: A gunman with a US military identification opened fire at a baggage carousel at Fort Lauderdale-Hollywood International Airport in the US state of Florida on Friday, killing five people before being taken into custody, officials and witnesses said.

Five people died and eight were wounded, Broward County Sheriff Scott Israel told reporters at the airport, where air traffic was shut down. The gunman had arrived on a flight with a checked gun in his bag, Broward County Commissioner Chip LaMarca said on Twitter.

The shooter claimed his bag and went to the bathroom to load the gun before coming out and firing, LaMarca said. Cellphone video posted on social media showed victims on the floor next to a carousel, with people on their knees attempting to provide aid.

At least two victims had pools of blood from apparent head wounds. The shooter was unharmed as law enforcement officers never fired a shot, Israel said, adding it was too early to assign a motive.

"At this point, it looks like he acted alone," Israel said. Nonetheless, he said "this scene is considered fluid and active" as police searched the rest of the airport.

The shooter was identified as Esteban Santiago, 26, and had a US military identification, according to a spokesman for US Senator Bill Nelson of Florida, who spoke with officials at the Transportation Security Administration.

A person by the name Esteban Santiago was discharged honourably from the Army National Guard last year, ABC News reported, citing the army criminal investigation division. The shooter, who wore a "Star Wars" T-shirt, said nothing as he fired, witnesses told MSNBC.

Published in The Express Tribune, January 7th, 2017.