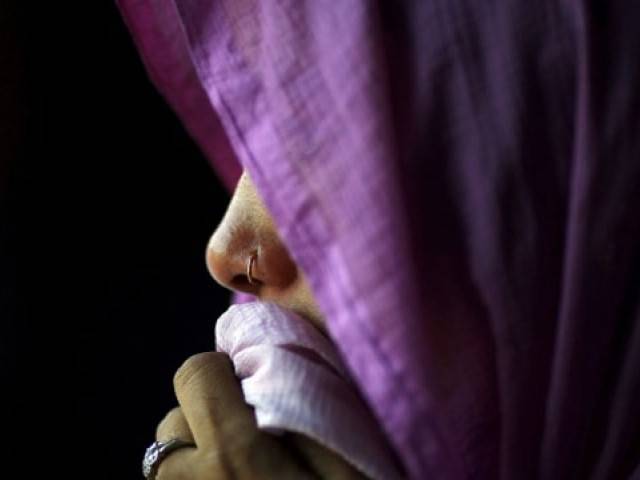 ---
LAHORE: There has been steep rise in cases of sexual violence against women in Lahore in the past three years, according to data gathered by The Express Tribune.

As many as 3,275 cases, under Section 354 of the Pakistan Penal Code (assault or criminal force to woman with intent to outrage the modesty of a woman), 376-A (rape) and 376-B (gang rape) were registered in the provincial capital from January 1, 2014 to December 24, 2016.

At least 943 cases were registered under these three sections in 2014, 1,088 in 2015 and 1,244 in 2016. An increase of 31.92% (301 cases) was observed when comparing 2014 with 2016.

Cases of assault increased 14.34 % (156 incidents) when 2015 is compared to 2016 and there is also a rise of 15.38% (145) when 2014 is compared to 2015.

Rape

Registered cases of rape increased by 50.2% from 245 in 2014 to 368 in 2016. In 2015, 338 cases were registered and this figure increased to 368 (by 8.55%) in 2016.

Insulting modesty

An increase of 36.17% (200 cases) was observed when 2014 is compared with 2016 as 553 and 753 incidents were reported, respectively.




Such cases increased by 23.85% (145 cases) when 2015 is compared to 2016 as 608 and 753 incidents were reported. When 2014 is compared to 2015, an increase of 9.95% (55 cases) was observed.

Gang-rape

Cases of gang rape decreased by 15.17% (22 incidents) when 2014 is compared to 2016.

In 2014, 145 cases came to the fore compared to 123 in 2016. The number of incidents in 2016 also saw a 12% decrease from 2015 when 141 incidents were reported.

The mindset

A senior police officer, while quoting the example of a stepfather assaulting his minor stepdaughter, said incest was rampant in society but often went unreported.

He said there was an overall trend of keeping silent in such cases to protect 'honour'.  Besides incest, women victims choose to keep quiet to protect 'family honour' or 'integrity', fearing it might ruin the prospects of their siblings finding a decent match.

Punjab Commission on Status of Women Chairperson Fauzia Viqar, while talking to The Express Tribune, said society was becoming more violent and cases of assault on women were intensifying. "Different factors, including films, dramas, literature, and social media were contributing to this behaviour," she pointed out.  Unlike the past, women no longer remain silent, she added. "They come forward and register these cases. Awareness among women, through campaigns by different organisations, has also been a reason for them speaking out."

Talking about the psyche involved, Fauzia pointed towards two factors. She said certain individuals derived pleasure through sexual assault and used it as a tool to exert pressure. She added sexual assault was used by male chauvinists to express power and control over women.

Aurat Foundation director Mumtaz Mughal said sexual violence was not only an issue faced by women, but society as a whole.  Pointing towards the exploitation of children as labour, she said they were also assaulted and harassed despite being male.

Mumtaz continued that women were so vulnerable that even blood relations could not be trusted.

She added different factors contributed to the increase of violence against women, including a lack of state interest in provide protection, gaps the in the judicial, prosecution and policing system as well as the prevalent mindset. "Moreover, exemplary punishments are not awarded to criminals and conviction rate is extremely low."

Published in The Express Tribune, January 4th, 2017.
COMMENTS
Comments are moderated and generally will be posted if they are on-topic and not abusive.
For more information, please see our Comments FAQ